UDI gets helping hand from serialization solutions provider
UDI gets helping hand from serialization solutions provider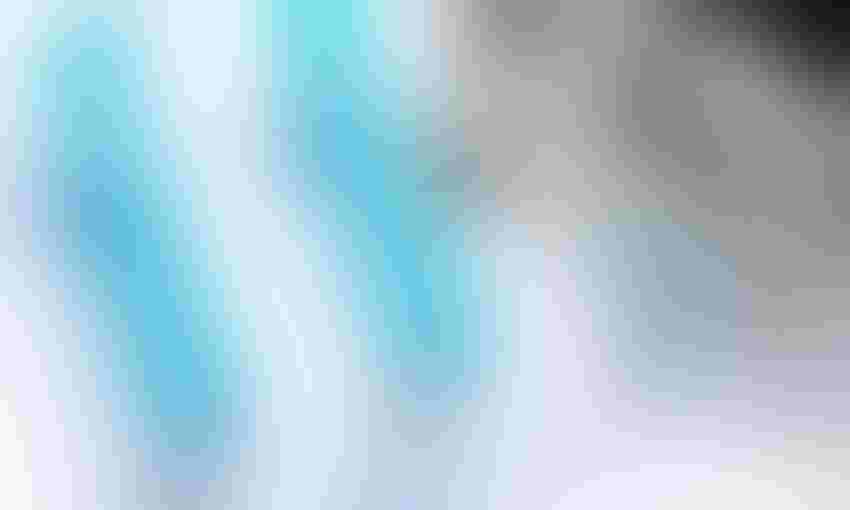 Image provided by Optel Medevon
As medical device companies work to ensure compliance with Unique Device Identification, they're still dealing with on-going tasks such as ensuring package integrity. A vision solutions provider believes it can take on both tasks. 
At WestPack 2017, Optel Medevon explained how the company is leveraging its vision inspection solutions and traceability expertise from the pharma industry under its Optel Vision sister company and applying these technologies to medical devices. "We leverage their strengths in speed, accuracy, and track and trace for success," explains Alain Chandonnet, President of Optel Medevon. "Perfected over nearly three decades, our core expertise resides in the development and integration of innovative vision, inspection, verification, and traceability technologies for regulation compliance. We have in-depth knowledge of the complex technologies, regulations, and processes involved in the successful implementation of such systems."
Optel's technologies are customizable and adapted to the specific needs of medical devices labelers, packagers, and manufacturers. "We are specialized solely in medical devices—and we understand the specific challenges," says Chandonnet. "There are challenges around many different aspects of processing and packaging, such as broken flows and manual operations, particulate inspection, dimensioning, seal integrity, print quality, product presence, lot tracking, and product rework cycles. The industry has been focused on using smart camera solutions, which do not readily comply with FDA 21 CFR Part 11. We offer solutions supporting the industry that include validation packages to fulfill their quality requirements. We can offer a solution that allows manufacturers and packagers to adapt to regulations evolution from basic inspection to full track and trace w/aggregation."
Simon Bastarache, Product Line Manager at Optel Medevon, says that UDI is evolving constantly and is "likely to become a moving target with the addition of new countries and updates, extensions, and exceptions.
"UDI regulations come with implementation deadlines," Bastarache continues. "Step-by-step management of the development and integration process, based on sound and adapted technological choices, is key in meeting your timeline. We offer future-proof solutions that comply with actual and future regulations. We have all the in-house expertise and experience required to provide personalized guidance, take on the entire project and guarantee its success. With cross-functional specialists at every phase of the project, we work with our customers throughout their entire development and integration process ─ overseen every step of the way by capable, tech-savvy project managers."  
Optel Medevon is partnering with OEM's such as Bell-mark to develop several market specific applications around in-line print quality inspection including OCV/OCR and 100% 2-D bar code grading. "We combine our mutual core expertises to create comprehensive and well-integrated solutions for the benefit of our common customer base," says Chandonnet.
Optel Medevon is also tapping into its vision expertise to offer vision-based solutions to the challenging task of seal integrity inspection. Its PackSure solution is a package inspection, verification, and content confirmation solution, and it can manage data such as rejection information, depending on the IT integration level, Bastarache explains. "Vision solutions are the ideal method to ensure accuracy, speed, and integrity ─ regardless of whether your manufacturing process is manual, semi-automated or automated."
Optel Medevon also believes that vision technology can be used with a high level of confidence in response to a Corrective And Preventive Actions CAPA opened because of print quality issues, missing product, bad seals, bar code inspection/grading, etc. "Vision tools can be integrated to increase your process efficiencies while elevating the quality of your products," Bastarache says. "Our solutions are fully validatable, providing audit trail reporting as well as failure mode details. The information gathered as well as the reduction of tasks such as visual inspection by one or several personnel will provide the information and repeatability to improve your manufacturing process and likely lower your cost of production.
"Today there are many visual inspections taking place and there are no proper tools to gage the accuracy of the inspections," Bastarache continues. "This is a driving factor as to why labeling errors are and have been one of the biggest quality risks to manufacturers for years. For example, by integrating vision solutions to your controlled labeling and printing solutions you can close the loop in the process. Medical device manufacturers are now required to do more printing than they have ever done in the past by applying UDI data in line and this data needs to be accurate and meet specific requirements for quality. Manual systems with low level AQL requirements will only last so long and never deliver process improvement to the business."    
Optel Medevon's solutions are "PC based, inherently 21CFR part 11 compliant, and turnkey, including validation documentation, installation, and training at nearly the same cost of PLC driven solutions," says Chandonnet. "You work with one supplier from the beginning to the end, which is also there to support your business for service and upgrades. Our packages are module based and upgradeable from a basic system purchase to the day you need to meet new country supply chain or business improvement requirements. You will already have a validated system in place, which will require additional modules and modified validations to test new features. The infrastructure will not need to change."  
Chandonnet adds that because Optel Medevon is also a technology integrator, it has the flexibility to partner with third-parties to offer the best suited solutions to our customers.
Sign up for the Packaging Digest News & Insights newsletter.
You May Also Like
---