When it comes to serialization, don't overlook printing
When it comes to serialization, don't overlook printing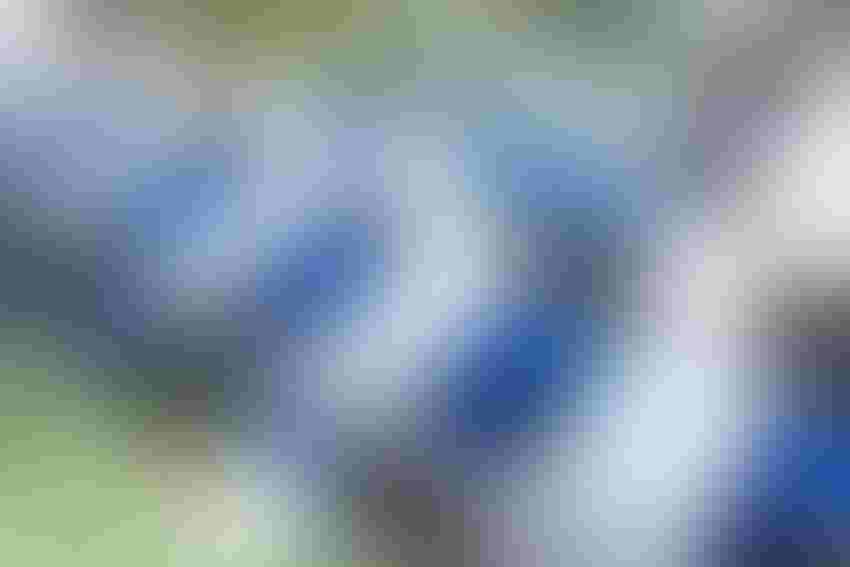 Aggregating products to a shipper. Image provided by Covectra.
As 2017 deadlines for pharmaceutical serialization draw near, Steve Wood, president of Covectra (www.covectra.com), has seen an increase in activity. "The large pharmaceutical companies decided years ago to get started, but some smaller companies and some CMOs delayed their implementation," he says. "We are seeing a big uptick in activity."
Covectra is working to make serialization "a low-burden project" by bringing in people who have pharmaceutical packaging and engineering backgrounds to augment a packaging site's staff during the project," Wood says. For instance, "we have people with over 30 years of printing experience involved in engineering and installing the companies' serialization."
Such expertise comes in handy, as Wood says that printing is often overlooked. "If you don't have 2-D bar codes consistently printed with sufficient resolution, you don't have a serialization solution," he says. "Older equipment often doesn't print with enough resolution to achieve an A, B, or C+ grade. For instance, some older equipment doesn't give enough resolution for the edge of a bar code to be clear and crisp, resulting in excessive rejects."
Wood has been helping customers integrate new printing systems for serialization. One technology in particular he's been working with is HP's new solvent-based thermal ink jet (TIJ), provided by AT Information Products (Mahwah, NJ). "TIJ inks were traditionally water based, but a solvent-based ink is now available. It can penetrate a glossy finish on a carton or label for a good, dark image, in a resolution up to 600 X 600 dpi," he says. "It's mostly run, however, at 300 dpi so that not as much ink is used."
Covectra has also helped integrate Hapa and Atlantic Zeiser printing systems with Drop-on-Demand (DOD) technology and UV curable ink for unit-dose serial numbers on blister tablet cavities with a "very high resolution," as well as Zebra thermal-transfer printers for cases and pallets and label print-and-apply systems from Label Systems Inc. "We haven't found a substrate we haven't been able to deal with," he says.
For a foil pouch project, Covectra worked with Domino to identify ink candidates and conduct adhesion tests as well as ink migration tests to ensure the ink didn't go through the foil. "We used Domino's Bit Jet 220 CIJ technology, and it is still in use 8 years later!" he says. 
"In general, we've found that everything that goes into effectively printing a bar code on a product is critical, and it's one of the most critical elements of serialization," he adds. "The last thing you want is that line to stop, and the most common reason it stops is the printer. If you can provide a robust and reliable printer, it becomes a non-issue."
Wood adds that Covectra been providing turnkey serialization systems that are capable of rapid installation and validation and can be moved from one line to another. "Smaller companies appreciate a system that's flexible for both prescription drugs that need serialization and OTC products that do not – for OTC products, the serialization system can simply be deactivated," he says. "It is more convenient to move a serialization system – including printing and vision -  in and out of a line, rather than only use dedicated, permanently installed serialization systems on each line."
Covectra's solution, AuthentiTrack (AT) Enterprise, is on casters and includes the printer, a vision system, and a line server that communicates data back and forth with the company's site server and with the packaging line's unit controllers. After serial numbers are printed and verified by the vision system, the unit controllers send aggregation data back to AT Enterprise's line server that in turn sends data to the company's site server, and ultimately to the EPCIS Certified AT Cloud event repository database. For companies that do not need to capture aggregation data (e.g., under the EU's Falsified Medicines Directive), Covectra offers AT Prime that serializes the primary package only and stores the serialization data in its integrated, AT Cloud cloud-based repository. 
Covectra will be demonstrating its serialization systems November 6-9 at Pharma Expo in Chicago in booth #W-925. "We'll demo the AT Enterprise on a packaging line, downloading data from the cloud onto the packaging line for printing on a carton, case, and pallet," Wood says. "We'll then simulate those packages going through the supply chain and simulate authentication in the field by a consumer.  Each of scan in the life of the barcode is recorded in the AT Cloud database."
Sign up for the Packaging Digest News & Insights newsletter.
You May Also Like
---