How Packaging Operations Can Profit from Sustainability and AI
How Packaging Operations Can Profit from Sustainability and AI
The free educational program at PackEx Toronto on November 7-9 taps into experts in manufacturing circularity and artificial intelligence (AI).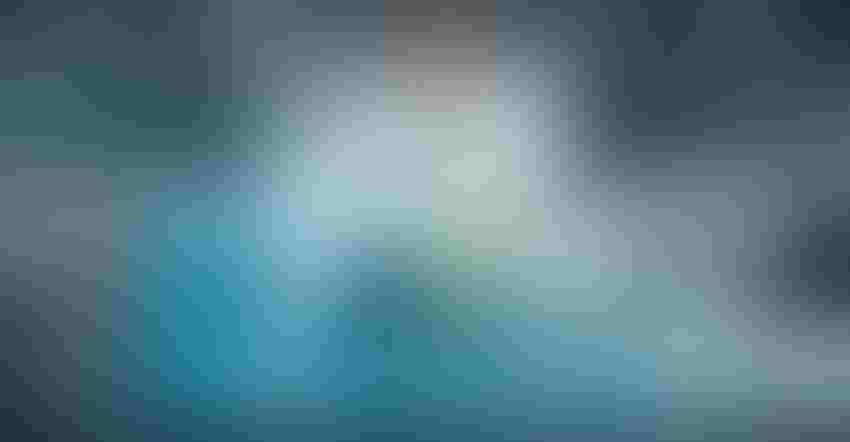 Gorodenkoff / iStock / Getty Images Plus
Packaging production operations today need to run as efficiently and as sustainably as possible. Technologies, like machine learning and artificial intelligence (AI), can help.
Sure, we've heard that. But how?
Several free educational sessions at the upcoming PackEx Toronto promise to share advice, tips, and success stories. The event takes place November 7-9 at the Toronto Congress Centre in Ontario, Canada.
Owned by Packaging Digest's parent company Informa, PackEx Toronto is more than one event. Five co-located engineering shows share the expo floor with PackEx as part of Advanced Design & Manufacturing (ADM) Toronto. Through free educational sessions and leading exhibitors, ADM Toronto delivers solutions for each stage of manufacturing — design, materials, manufacturing, automation, and packaging — across top markets such as food and beverage, electronics, and automotive.
I've hand-picked sessions below that deal with sustainability and AI. All these free sessions are taking place at Centre Stage (Booth 930) at the back of the exhibit floor. But view the entire educational program here, which includes all presentations at Centre Stage and demos at the Tech Theatre, to see if there are more you'd like to attend.
Tuesday, November 7
"Keynote: The Future of Advanced Manufacturing in Canada"
11:00 - 11:30 AM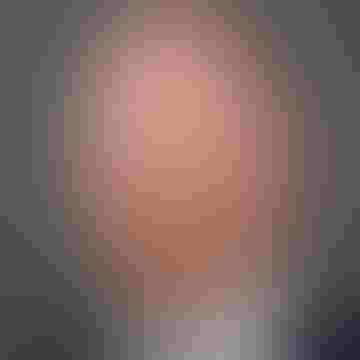 Speaker: John Laughlin, Chief Technology Officer, NGen
A review of the state of Advanced Manufacturing in Canada, leading to an outlook to the future, with snapshots of market trends in the Automotive Electric Vehicle sector.
11:40 a.m. - 12:25 p.m.
Panelists: Julien Billot , CEO, Scale AI; Reza Farahani, Entrepreneur, CatalyseAI; Hugues Folz, Executive Vice President, Vooban; and Adithya Rao, Scale AI.
As Canada's AI Global Innovation Cluster, Scale AI has funded more than 90 industrial projects across Canada, representing a total investment of $440M directly supporting the optimization of supply chains with AI-powered solutions. During this panel, Scale AI's CEO Julien Billot will host a discussion on the opportunities, challenges and impacts of AI implementation in the manufacturing industry. Hear concrete examples from those directly involved in AI implementation projects, so you can better understand how AI can support your business objectives.
"Panel: Packaging Innovation Pathway to Circularity, the PIP360 Way"
12:35 - 1:50 p.m.
Panelists: Derek Dlugosh-Ostap, Executive Director, PACK-Smart; Jim Downham, CEO & President, PAC Global; Leonardo Giglio, Optimist & CEO, Tempo Flexible Packaging; Dan Lantz, PAC NEXT Director at PAC Global; Louis Lemaire, Director of Sales, Food Service at Graphic Packaging International; Ali Zolfagharian, Business Manager at HP.
Hear about the latest innovations in Smart and Connected Packaging, Digital Printing, and Flexible and Paper Packaging. See a demonstration of a Sustainable benchmarking tool measuring package circularity, carbon emissions, Canadian Extended Producer Responsibility (EPR) fees, and Golden Design Rules compliance and solutions.
Wednesday, November 8
"Panel: Enabling Sustainable Manufacturing in Ontario Today"
11:40 a.m. - 12:25 p.m.
Panelists: Shirook Ali, P.Eng., Ph.D., CEO & Founder, Ecosystem Informatics Inc.; and Hernan Miguel,
VP, Hardware Engineering and Production, P&P Optica
Moderator: Richard Bolton, Centricity360/Informa Markets
Learn about sustainability in manufacturing, including influences on Canadian manufacturers, as well as challenges. What are the links between profits and sustainability? How can you adopt sustainable strategies that deliver efficiencies? Hear success stories and ideas for funding sustainable technology development and commercialization.
"Panel: How Foodtech Companies are Solving Manufacturing's Biggest Challenges"
12:35 - 1:20 p.m.
Panelists: Jonathan Binas, Co-Founder and CTO, Vivid Machines; Hugo Fuentes, Co-Founder and CEO, The Owl Solutions; Tharshi Srikannathasan, Co-Founder, Jitto
Moderator: Linda Fox, Regional Innovation Director, Ontario at CFIN
Join Linda Fox, CFIN's Regional Innovation Director, as she sits down with foodtech executives from Vivid Machines, Owl Solution, and Jitto to discuss how they're using tech and innovation to solve key manufacturing challenges around packaging, processes, sustainability, and supply chains.
Thursday, November 9
"Investing in Advanced Technologies"
11:40 a.m. - 12:05 p.m.
Speaker: Hugues Folz, Executive Vice President, Vooban
More than ever, we are talking about artificial intelligence. But concretely, how can you apply it in your business? Hear five client cases about local companies that have been able to optimize their processes with AI. Learn about an AI model to forecast sales; artificial vision systems to automate quality control; how to implement AI on a production line for quick gains; how to reduce costs with predictive maintenance; and how and why to use image recognition in your business.
Lisa McTigue Pierce is Executive Editor of Packaging Digest. She's been a packaging media journalist since 1982 and tracks emerging trends, new technologies, and best practices across a spectrum of markets for the publication's global community. Reach her at [email protected] or 630-272-1774.
Sign up for the Packaging Digest News & Insights newsletter.
You May Also Like
---