How Will You Efficiently Package a Product of 1?
How Will You Efficiently Package a Product of 1?
The future of manufacturing holds the probability of massive product customization. What will this mean for packaging production?
The US will be competitive again in manufacturing. It's a bold claim, made by Tom Kelly, Executive Director and CEO of Automation Alley, a nonprofit focused on helping Michigan businesses succeed by embracing innovation and automation. "You know how you beat China?" he prods. "You make products of one."
Kelly is referring to what he sees as the future of manufacturing, where companies can satisfy consumers by creating one-off products, customized just for them. How? It will take the convergence of three burgeoning technologies: 3D printing, artificial intelligence (AI), and Distributed Manufacturing.
Kelly spoke at the 2023 Advanced Manufacturing Minneapolis event on Tuesday, October 10. Owned and managed by Informa Markets, the parent company of Packaging Digest, the event brings together five co-located tradeshows: MinnPack; MD&M Minneapolis; ATX Minneapolis; Design & Manufacturing Minneapolis; and Plastec Minneapolis.
During the presentation "Global Manufacturing Trends & Why They Matter to Your Business," Kelly admits that getting 3D printing to a scale where it can compete with manufacturing is a stretch goal. But even today, 3D printing offers an advantage: the ability to continuously improve a product from one design to the next. That's something mass-manufacturing can't do.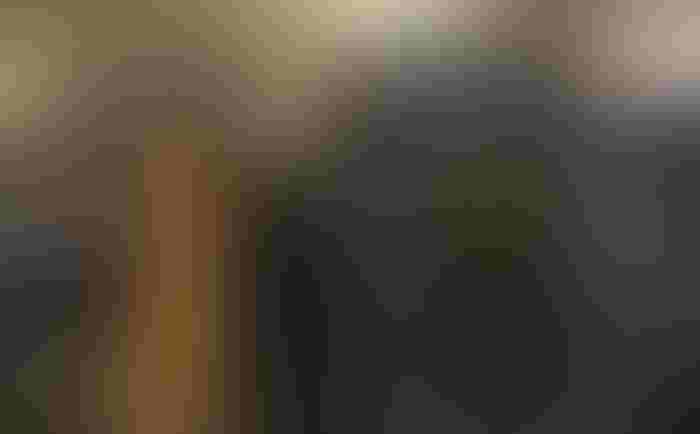 "Wall Street is betting on 3D printing; Wall Street is betting on innovation, and speed," Kelly says. "That's the beauty of 3D printing: iterate, iterate, iterate, iterate, iterate, iterate, iterate. Everything you learn goes into the very next one."
And in the highly competitive global marketplace, innovation is the only thing that matters, Kelly stresses. That's why protecting your intellectual property in an era of digital sharing is critical. Especially since Distributed Manufacturing, or making things close to where people consume them, requires letting your IP out. Safely. So with a push of a button, your product can be made anywhere there is a 3D printer.
What's needed to make this future a reality?
Four things need to happen before we get to the point where AI is helping us design items that are then made on a 3D printer in a Distributed Manufacturing workflow:
1. We need a global identification of items.
2. We need to set up Digital Rights Management (DRM).
3. We need to create digital product recipes that can be shared/transmitted.
4. We need to ensure quality and certifications.
I had the chance to talk with Kelly for a few minutes after his presentation to ask specific questions about possible implications for packaging. In this quick Q&A, Kelly addresses:
• How companies should rethink their core competency, which should be satisfying customers (not making product);
• What budget will replace the typical capital expenditures (it's not what you might think);
• How critical it is to protect intellectual property; and
• How to address packaging machine warranties as they relate to user-3D-printed replacement parts.
"That customer's saying, 'I need a part and I need it now, and I can print it myself.' How do I help you do that?"

"Empower your customers to serve themselves. And everybody would be better off."
It's inevitable that changes in manufacturing automatically involve changes in packaging operations. The idea of trying to package one-off products got me thinking. Perhaps we can learn from ecommerce fulfillment operations on how to efficiently package an order to satisfy one customer at a time. Seems like this is where manufacturing plants are headed.
Lisa McTigue Pierce is Executive Editor of Packaging Digest. She's been a packaging media journalist since 1982 and tracks emerging trends, new technologies, and best practices across a spectrum of markets for the publication's global community. Reach her at [email protected] or 630-272-1774.
Sign up for the Packaging Digest News & Insights newsletter.
You May Also Like
---