Research Reveals Pandemic Effect on Industry 4.0 and Reshoring
Research Reveals Pandemic Effect on Industry 4.0 and Reshoring
BDO study shows manufacturers increased technology during the pandemic and looked to nearby suppliers to stabilize supply chains.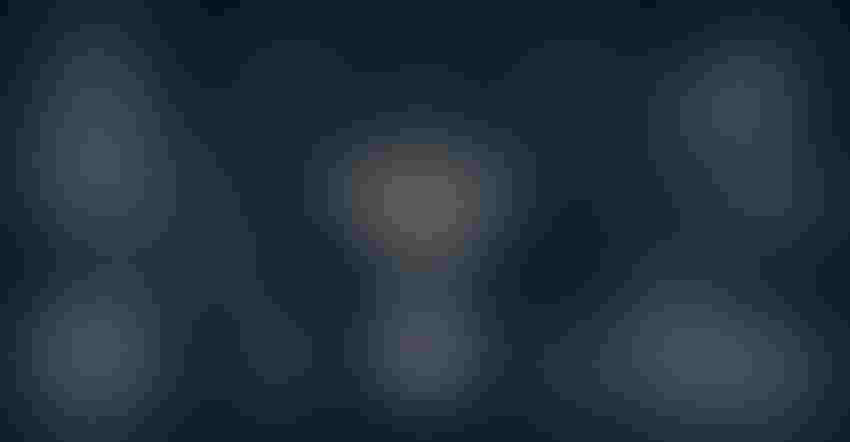 A recent BDO survey of 100 manufacturing CFOs shows that the pandemic accelerated the adoption of Industry 4.0. Manufacturers put the focus on innovating and stabilizing the supply chain. "The pandemic has been a catalyst for technological change," Eskander Yavar, the leader of BDO's Manufacturing Practice, told Design News. "It was not started by the pandemic, but the pandemic changed the behavior of companies." The full survey is available here.
Highlights from the study reveal significant changes in manufacturing over the past year.
Pandemic accelerated Industry 4.0: 49% say the pandemic enabled faster decision-making, 38% say it led to product or service innovation, and 34% say it accelerated digital transformation  
Innovation on the agenda: 44% of manufacturers will introduce new aftermarket services, 42% will pivot to new products, 30% will take on direct-to-consumer sales, and produce PPE (18%)  

2021 business outlook: 83% say their business will take at least one year to recover, and 51% expect customer demand to increase in the next six months 

Supply chain central to recovery: Supply chain stability (20%) followed by low input costs (17%) and productivity gains (17%) are the biggest factors to the industry's recovery 
This video from BDO explains the possibilities of the digital transformation:
Blows from the Pandemic Forced Change
The pandemic came as a shock to manufacturers. They weren't prepared for the sharp increase in demand. "In March and April of last year, there was an increase in demand for goods," said Yavar. "Much of the demand shifted to the individual and the individual's home. Yet the capacity in the workforce wasn't there for manufacturers to hire, so there was a gap between the demand for goods and the supply."
As the pandemic deepened, some companies prospered while others languished. "Those companies that were interrupted in their business are still trying to catch up and they can't. People are still waiting for some items," said Yavar. "That challenge created a gap that is continuing. That's a big reason why we're seeing a focus on automation. 95% of manufacturers were affected in some way. The result is an altered focus for 2021. Manufacturers plan to reduce input cost through automation."
Advanced Technology Now Seems Normal
Manufacturers had to move quickly to meet the instant changes in the market. Many increased their use of technology. "For many companies, what was happening with Industry 4.0 seemed like Star Wars. When the pandemic hit, these companies started to see the emerging technology as real," said Yavar. "They found they could the work a 60,000-foot distribution center with automation. Ecommerce started flourishing. Fulfillment started moving faster. CEOs changed their expectations for technology."
Digital companies were able to adapt to the changing circumstances quickly. "We saw a lot of digital companies that were not tied to legacy processes create direct businesses with robotics. They didn't have to get a 50-year-old company to change its processes," said Yavar. "They were starting with the new models. The disruption of the pandemic turned into growth for them."
The ability to deliver consumer goods fast has also been affected by the pandemic. "Consumers who expect quick delivery are affecting the supply chain. People expect goods to move as soon as they push the button," said Yavar. "Everyone is chasing the market, so the expectation is changing. You can blame that on companies like Amazon, they taught the consumer to expect delivery at a high level."
Supply Disruptions Prompt Reshoring
The digital companies were also able to manage their supply chains more successfully than the legacy companies. "We've seen in the data that companies born in digital have better supply chains than legacy companies. There's a lot of reliance on parts of the supply chains that have been in high-risk environments," said Yavar. "Because of the changing US relationship with China, companies are looking for alternative supply sources nearshore. There are looking at repatriating their supply chains. Companies are seeking alternative methods to avoid supply chain disruptions."
Disruption in the supply chain has also prompted a reevaluation of trade practices in general. "There is no indication the new administration is going to do anything on trade policy in the near term," said Yavar. "The trade groups say we have to rethink how supply chains are working. There won't be an exodus out of China immediately, but other countries like Vietnam are trying to take over some of this."
Global Competition Intensifies During the Pandemic
The pandemic has put additional strains on trade areas that were already stressed. "The Japanese put out signals asking their businesses to quit relying on China so much. There's an acceleration of this trend that began years ago," said Yavar. "The past US administration was trying to get repatriation. That won't change, and China's position isn't likely to change. Companies are going to look for diversification to strengthen their supply chains."
In the meantime, China's economy is shifting. Decades of growth have produced a consumer market that is beginning to shrink China's reliance on Western consumers. "China is in an interesting position. China's GDP growth has increased the size of the economy. Local demand is significant now," said Yavar. "We used to be their biggest buyer, but that is changing. They want to strive to be a world power, so you're going to see better performance out of China. They're going to compete hard and strong on the global stage."
Rob Spiegel has covered manufacturing for 19 years, 17 of them for Design News. Other topics he has covered include automation, supply chain technology, alternative energy, and cybersecurity. For 10 years, he was the owner and publisher of the food magazine Chile Pepper.
Sign up for the Packaging Digest News & Insights newsletter.
You May Also Like
---