Making smart packaging machinery purchase decisions
Making smart packaging machinery purchase decisions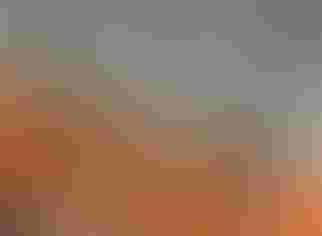 veloce_v2
Filling, palletizing and conveying system purchase decisions are often made by a committee comprising managers with varying points of view.
For example, an engineering manager may be interested in a system's integrated functions and how the system makes the best use of available space. An operations manager may ask questions about efficiency and controls such as: Is the interface user-friendly? A maintenance manager often is concerned with durability and wants to know if the equipment can provide a long life with maximum uptime and low maintenance and if the system is well supported with easily purchased replacement parts and factory service.
Critical criteria
No matter their role in the organization, nearly everyone involved with an equipment purchase usually has one main concern: The efficient packaging of a company's products. Therefore, selection of packaging systems should be determined mostly by criteria focusing on system reliability and functionality instead of simply purchase price.
These criteria should include the ruggedness of construction; maintenance intervals; availability of important options and accessories; customization for the packaging application; and the reliability of equipment and the vendor.
Not every filling, palletizing or conveying application is "heavy-duty." If your application involves drums, totes or pails being filled and moved at high-volume intervals, it most likely requires rugged, heavy-duty equipment, especially if the equipment isn't maintained regularly. "This is a long-term decision, so a lot of consideration must go into the demands of the system," advises Mark Yeck, operations manager at A&R Transport, a nationwide provider of bulk transportation, warehousing, and packaging services for the plastic, chemical, agricultural and food industries. "For example, we're filling 1,500-pound IBC containers on our packaging line, and up to 2,400 pounds on the drum line. So, we need rugged equipment to consistently handle that weight."
Robust construction sought
Sam Ammary, a Los Angeles-based plant project manager for a global producer of gas, chemical and energy products, says it's also important for his company to have robustly constructed systems support for the firm's continuous operation of filling and carrying of totes and drums.
"It's best to design a system according to the requirements of the application, and that would especially apply to heavier-duty applications," Ammary says. "Conveyor rollers and bearings should be heavy gauge. The filler should be made in a heavy construction, built to withstand repeated tasks required for the application."
Over time, most filling, palletizing and conveying systems are subjected to daily abuse, such as severe impacts from forklifts operating in tight spaces, and less and less maintenance If the system isn't rugged enough, production will suffer. Specialty Equipment, which provides equipment to both Yeck's and Ammary's firms, says that ruggedness is essential to companies that depend on 24/7 operation, especially when high-volume production and low maintenance of filling drums and totes are involved.
Says Carlton Rickard, vp of Specialty Equipment, "It's a huge problem for customers that experience downtime because their equipment can't take the wear and tear. Bolts loosen over time, which throws structures out of alignment and eventually leads to downtime and substantial costs. "
True costs
"The choice to purchase less than heavy-duty equipment is solely to cut up-front costs," says Ammary. "But that decision will lead to higher maintenance costs over time. If you need to continuously run equipment, such as a filling system, the downtime can be a far higher cost." Yeck agrees: "When you don't have a backup system and something goes wrong, then you're done. You're down until you can get it fixed. And, that means lost production, which can be very expensive."
This lost production is the true cost of having to service or replace equipment. Explaining just how expensive production losses can be, Rickard states, "A good example comes from a customer who makes mint flavoring additives worth $10,000 per drum. If the drum-filling system is down for just one hour, then 20 drums are not filled, and that equals $200,000 worth of production." When you ask companies about maintenance costs, they might say they have a couple of mechanics on the site for every hour, at a cost of about $300. In reality, it may be $50,000 for every hour of production they lost while fixing the problem. The costs of replacement parts and labor often are incidental when compared to the costs of lost production.
Options impact bottom line
Most equipment manufacturers and systems integrators offer a range of options and accessories to enhance the functionality of packaging equipment. These accessories or upgrades can be critical to production throughput and directly impact the bottom line. A supplier that can design, engineer, fabricate and deliver filling, palletizing, and conveyor systems can be an important resource.
Describing Specialty Equipment's range of services from analysis through startup and post-sale support, Yeck states: "That range of capabilities is important to us. They actually designed and fabricated the line that we needed."
The initial assembly of the equipment was done in the U.S., at Specialty Equipment's home office in Houston. For this job, A&R Transport visited the manufacturing facility to see the assembled machine in operation before it was final installation. "Then, it was dismantled," Yeck explains. "They sent a tech rep here, did the installation and spent a couple of days with us making sure that we knew how to operate it and understood everything about it. "
Real-world reliability
Reliability cannot be measured just by the durability and dependable performance of a piece of equipment. The responsiveness of the equipment vendor and its post-sale services also contribute greatly to uptime. "If we need any maintenance service that our people can't handle, which is rare, we depend on the vendor for needed support, assuring us of maximum uptime," Yeck remarks.
This article was prepared by Specialty Equipment, a supplier of filling, conveying and palletizing systems. For more information, contact Specialty at 713/467-1818 or www.specailtyequipment.com
Sign up for the Packaging Digest News & Insights newsletter.
You May Also Like
---