5 Things You Should Know About Industrial Packaging
5 Things You Should Know About Industrial Packaging
Every physical product must be transported from manufacture to customer. And packaging is critical to making sure goods are adequately protected during the trip.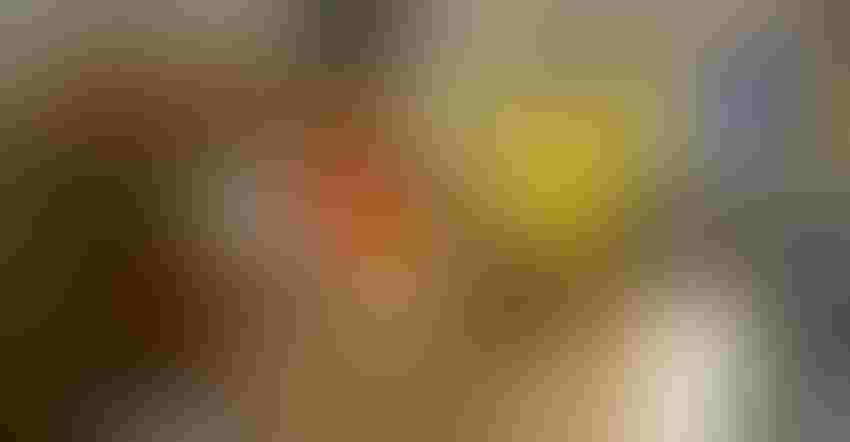 Marjorie Kamys Cotera/Bob Daemmrich Photography / Alamy Stock Photo
Industrial packaging is vital for any company that ships or delivers products to customers. Whether it's a retail store, product manufacturer, distributor, wholesaler, or even an ecommerce site selling products from around the world — they count on industrial packaging solutions to provide protection and security for goods on their way to a customer's hands.
What is "industrial packaging"? It's any kind of shipping vessel or component: boxes, envelopes, tapes, handles, cushioning, bulk bags, reusable bins, crates, and more.
Here are five things you should know about industrial packaging:
1. Industrial packaging is an effective way to ship goods.
Using industrial packaging for transporting goods directly to doorsteps has steadily increased in the last couple of decades. Previous distribution systems — with their multiple touchpoints and storage periods — radically reduced a product's shelf life. Companies soon realized that if you are able to transport products faster with less damage then these time constraints suddenly disappeared, giving you an advantage for production cycles and quantities achievable.
Industrial packaging has also helped reduce costs of maintaining inventory — manufacturers and retailers now purchase items on a daily basis instead of weekly or monthly, which dramatically reduces their inventory costs. 
Industrial packaging provides an increase of efficiency, cost savings, and environmental benefits for everyone involved: manufacturers, retailers, and consumers.
2. Industrial packaging is designed for durability and protection of goods.
One main purpose of packaging is to move product from point A to point B with little to no damage. When it comes to industrial package design, multiple factors go into the design decisions, such as the palletization stacking pattern and which pallet materials to use (wood, aluminum, or something else).
Today, being environmentally friendly matters, too. Packages can be biodegradable; and plastic isn't the only option! Sometimes special coatings like silicone or wax might be used on paperboard boxes or shrink-wrapping films like polyethylene or polypropylene film. Those materials could be hard to recycle. Balance the needs of sustainability with adequate product protection — which could mean unitizing a larger load for added reinforcement or minimizing the size and material of a single direct-to-consumer shipper.
It's crucial to know your needs before making a purchase so your requirements are met. That way there will be no confusion or disappointment later.
3. Industrial packaging design depends on product content, size, weight, and destination.
As you design your industrial package, you'll need to factor in package size, weight, destination country, and product contents. First, look at what your product is, as this will determine how it needs to be shipped (that is, if it's liquid, gas, or solid). Once that's determined, consider whether your package will be shipped via air or sea; this often depends on its weight and destination country. Additionally, you may want to request an estimate for different dimensions to see which design would suit best.
A quality supplier of industrial packaging will provide customized packages to meet the needs of each customer. Logistics are no easy task. When you're moving an item that requires its own packaging, it must be done with care and attention to detail. Because one wrong move could endanger not only the product itself but also have long-standing impact on the company's reputation.
4. Industrial packaging must withstand harsh environments.
Some packaging materials are specially designed to withstand various weather conditions — boxes of produce, for example.
Different types of food packaging are made for different climates and consistencies of the packaged product. Food must be preserved during transportation to make sure that it does not get contaminated by other foods or environments that could contribute to contamination from microbes (bacteria/viruses) or chemicals (poisons). Consequently, many things can affect food quality and taste after keeping it for an extended period. And that is why choosing the right packaging plays such a big role in helping the contents stay fresh longer.
5. Industrial packaging can be customized — it doesn't have to be a boring brown box!
You can customize your industrial packaging many ways, including with graphics or other branding tactics. Many marketers may overlook this lucrative opportunity because they might not think the outer packaging matters.
The truth is slightly different. What consumers want today is more than just sturdy sheathing to protect their product from the extreme conditions it faces during transit. They want an eye-catching package that can increase impulse ecommerce purchase, communicate the company's quality standards, and help promote engagement across social media platforms (aka unboxing videos!).
A well-thought-out packaging design will have a profoundly memorable impact on how customers feel about your brand.
Sign up for the Packaging Digest News & Insights newsletter.
You May Also Like
---