Winning Packaging for Ecommerce Grocery
Winning Packaging for Ecommerce Grocery
Making ecommerce packaging sustainable and efficient is no small task, but what can companies do to optimize the packaging and delivery of perishable groceries?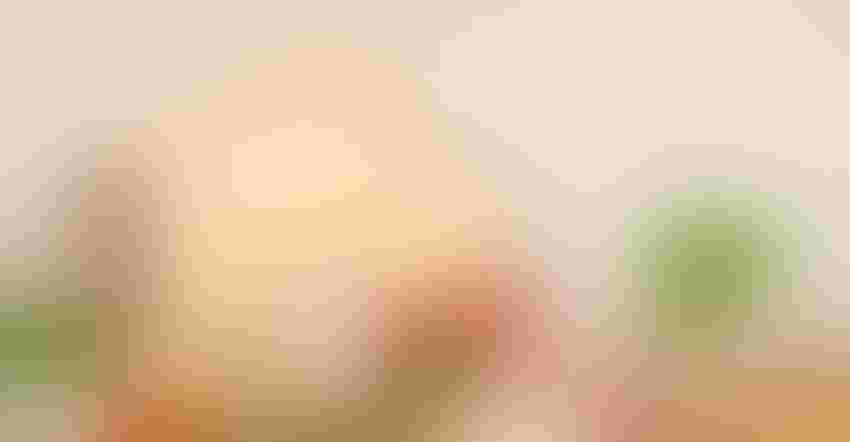 Anna Zheludkova/iStock via Getty Images
Ecommerce exploded during the pandemic as the market pivoted to the new reality of an extensive stay-at-home workforce. At the same time, numerous consumers around the globe restricted or eliminated their out-of-home occasions to reduce the opportunity for exposure to the COVID-19 virus. That move was critical for those with compromised immune systems as well as that of the public in general to protect themselves and others while preventing the spread of the contagion.
The rising tide of virus-driven ecommerce growth carried with it the expanding prospects of online grocery sales.
Many in that specialized subset who were introduced to the convenience of at-home grocery shopping and delivery accepted and then embraced the practice even as the pandemic's potency declined. It's a specialized subsegment that requires an additional level of packaging protection and, especially, preservation requirements for products including perishable foods.
Ecommerce grocery is the subject of a presentation by Packaging Digest Executive Editor Lisa Pierce at the upcoming East Pack 2023 tradeshow  June 13-15 at the Jacob Javits Convention Center in New Your City.
As a packaging journalist of 40+ years, Pierce specializes in the publication's ecommerce and sustainability coverage, among others. In this Q&A interview, Pierce unpacks answers to a selection of ecommerce grocery issues.
When consumers consider ecommerce grocery, many think of Amazon and home-grocery delivery. But it's more than that, isn't it?
Pierce: Yes, we see the ecommerce grocery market broadly as four categories:
Meal kits like HelloFresh and Blue Apron;

Diet management programs like Jenny Craig and Nutrisystem;

Amazon and other e-tailers including buying directly from a product manufacturer; and

Grocery stores, which might be best at last-mile delivery.
The market data that I've seen doesn't break out sales by subset. But I would guess that general e-tailers enjoy the largest piece of the pie for ecommerce sales in general. Local grocery stores, however, probably have an edge on grocery ecommerce sales, especially for perishable goods.
What are key drivers in the ecommerce grocery market?
Pierce: During the pandemic and because of social distancing, a lot of consumers had their first experiences with ordering groceries online and they liked it — for the most part. There were some misses, but the hits outweighed them. Now, technologies for online ordering are even better, more intuitive. And consumers appreciate the convenience of online shopping. The softening economy will likely put a damper on sales, though. That often happens as consumers reassess the value for the money.
It's said that old habits die hard and that also holds true for ecommerce grocery. What are reasons certain consumers may be reluctant to use this option?
Pierce: I don't know for sure why consumers might be hesitant to buy groceries online, but I can guess based off my own feelings.
For perishable foods and drinks, I worry about food safety. Few deliveries continually monitor the temperature and indicate when it may have been outside the safety range.
And with food prices already so high, adding on even more for the convenience and extra delivery service just seems … excessive. Thankfully, I'm not positioned to have to scrimp to make budget. But no way will I just throw money away.
I'm likely not the only one who weighs the value against the cost.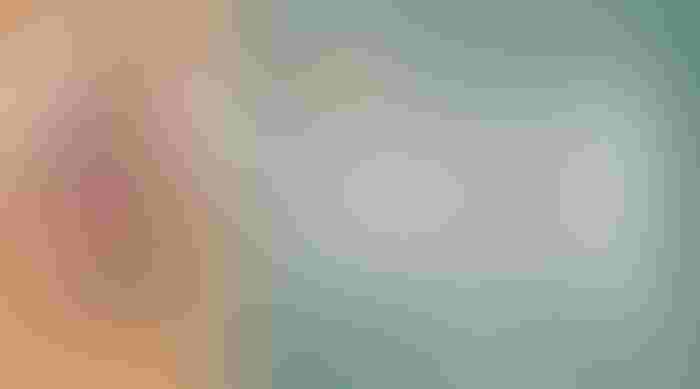 What's an example of a sustainably optimized packaging in the ecommerce grocery market?
Pierce: This is an easy question to answer, but not an easy task to complete. A sustainably optimized package for ecommerce groceries is one that is right sized, can be properly disposed of in a circular way — meaning recyclable or reusable — and keeps the product(s) safe and protected through the entire shipping process physically and thermally.
Do you have an ecommerce grocery experience to share?
Pierce: Well, Amazon knows where I live! Unfortunately, some of my personal experiences with ecommerce grocery were not positive. And that has made me a tentative customer.
For example, I ordered a supply of stuffed grape leaves and found that every can was dented because they were packed loose in an oversized box without cushioning. Every. Single. Can. ;-(
I also ordered some perishable food from Nutrisystem and was shocked at the size of the shipping box — it takes a lot to shock me when it comes to bad packaging. Disposing of the materials made me feel like I was killing the planet. That's how bad it was. On the other hand, I did not worry about the temperature safety of the food inside.
What do you want attendees to learn from your presentation?
Pierce: I hope attendees will see how smart packaging decisions can make a difference in a successful business case for grocery ecommerce. That might mean designing a product package just for this channel. I know! It's another stock-keeping unit (SKU) for companies to maintain. But the shipping stresses of small-parcel delivery are completely different from what a typical shipment of a unitized pallet load endures. And packaging departments must adjust the design of primary packages to account for the secondary packaging's reality.
What packaging technologies do you see playing a growing role ... smart packaging, time/temperature indicators, reusable packaging … what?
Pierce: Product manufacturers looking to gain ground with ecommerce sales will need to leverage all those packaging technologies. Plus, there are a couple other ideas I have that I'm going to keep under wraps until my presentation. You want to know what those ideas are? Come to EastPack and find out!
What are the particulars of time and location for your presentation?
Pierce: I'll be presenting at EastPack 2023  for 45 minutes on Wednesday, June 14, from 1:45 PM - 2:30 PM at the Pack Place Theater, Booth 1901, at the Jacob Javits Convention Center in New York City.
Sign up for the Packaging Digest News & Insights newsletter.
You May Also Like
---