Charting Sustainable Packaging's Global Growth
Charting Sustainable Packaging's Global Growth
The World Packaging Organisation's new position paper highlights packaging sustainability projects from around the world.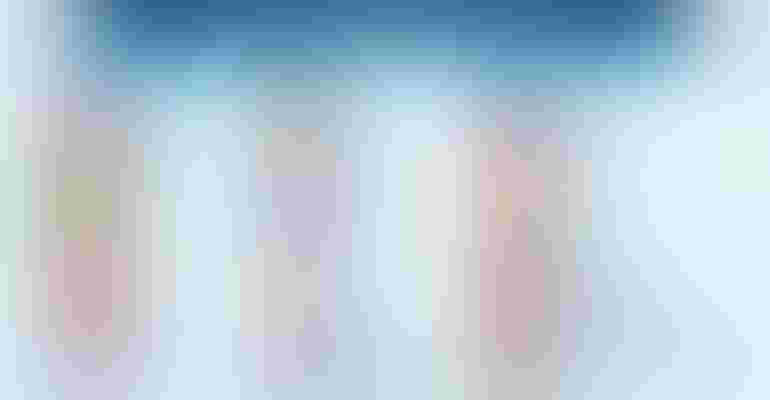 The World Packaging Organisation (WPO) has produced a position paper, "Sustainability Perspectives Across the Globe," which explores recent sustainability trends, barriers, challenges, and initiatives in 21 countries.
The 24-page paper showcases topics discussed at WPO's recent Sustainability & Save Food working group meeting, which brought together packaging experts from the United States and countries in Africa, Asia, Europe, the Middle East, Oceana, and the United Kingdom. WPO's paper is available as a free download on the group's website or via a PDF link.
"What is interesting is that the sentiment is the same in every corner of the globe, in that, whilst a lot is happening in circular and sustainable design, a lot more needs to be done to realistically be able to meet packaging and waste targets globally, regionally and locally," writes Nerida Kelton, vice president, Sustainability & Save Food, WPO, in the paper's introduction.
She adds that common themes include "designing out waste at the start, eliminating problematic materials, phasing out single use plastics, incorporating more recycled content into products, and ensuring that the materials and packaging that is put out into the market is in fact capable of being collected, sorted, recycled, reprocessed and put back into other solutions."
In addition to providing details on many regional and country-based sustainability initiatives, the paper provides a summary of recent research and an update on WPO sustainability guidance. The latter includes "Waste Stream Mapping Guides" that WPO developed in conjunction with Austria's University of Applied Sciences and ECR Community
The guides enable packagers around the world to map waste streams and determine technically recyclable packaging types. There are currently 21 "Waste Stream Mapping Guides," with more to follow in 2023.
Regional- and country-specific sustainability initiatives around the world.
In 2022, several countries that are part of the Ellen MacArthur Foundation's Plastics Pact Network published Plastic Pact roadmaps outlining how they'll work toward a circular economy for plastic.
Countries/regions that have recently published roadmaps include Poland; India; Kenya; and Australia, New Zealand, and Pacific Islands (ANZPAC) region. Roadmap objectives include achieving 100% recyclable or reusable packaging and setting target percentages for effectively recycling packaging.
On the legislative front, Ireland made news in 2022 with the enactment of its landmark Circular Economy Act.
This legislation makes several significant changes, including levies on all single-use packaging (with the goal of ultimately eliminating such packaging), incentives for using sustainable alternatives, mandated segregation of commercial waste, and no more new licenses for extracting/mining coal, oil, and gas.
Several time zones away, Israel, a newer WPO member, has several projects focused on the circular economy and closing the loop for recyclable materials.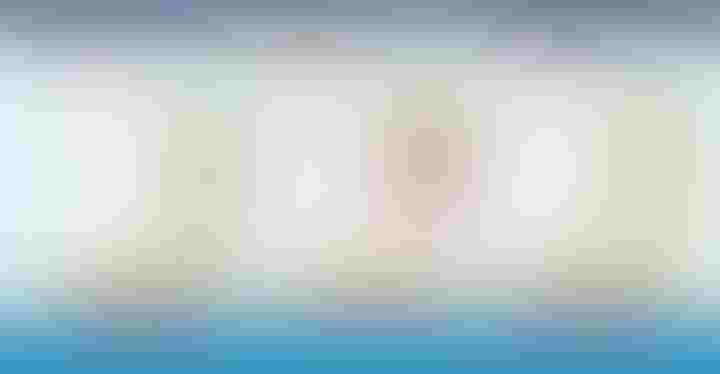 A United Nations Industrial Development Organization (UNIDO) project in Israel is geared to circular-economy pilots; one of these is a packaging redesign consortium, and another focuses on recycling flexible packaging.
Also in Israel, work is proceeding on a material flow analysis of aluminum, polypropylene (PP), high-density polyethylene (HDPE), and reusable packaging. Additionally, Israel's Ministry of Environment is devising a waste strategy to reduce landfill from 80% in 2020 to 20% in 2030, reaching complete circularity in 2050.
WPO's paper notes that the "acceptance of recycled plastics in food appears to be taking a new turn across Asia." Although Japan is the only country in the region with a regulatory framework for food-grade recycled plastics, other countries are taking the subject seriously.
Thailand's Food and Drug Administration is reviewing the use of recycled polyethylene terephthalate (rPET) and recycled HDPE (rHDPE) in food-contact packaging materials, and South Korea's Ministry of Food and Drug Safety already permits the use of rPET in food-contact materials. India's Plastic Waste Management Code also allows recycled plastics in food packaging.
The US was cited for the success of polypropylene's turnaround from "check locally" on How2Recycle labeling to returning to the polymer's prior "widely recycled" labeling status whereby 60% of the country has access to PP recycling.
As Kelton writes, "Everyone has a role to play to ensure that packaging is being designed to provide the lowest environmental impacts wherever possible and that the materials and formats are fit-for-purpose, functional and truly capable of being collected, sorted, recycled and reprocessed" where they're sold.
Sign up for the Packaging Digest News & Insights newsletter.
You May Also Like
---