Kimberly-Clark Expands RightCycle Recycling to Packaging
Kimberly-Clark Expands RightCycle Recycling to Packaging
RightCycle program that recycles personal protective equipment (PPE) now accepts film packaging used for the company's professional products.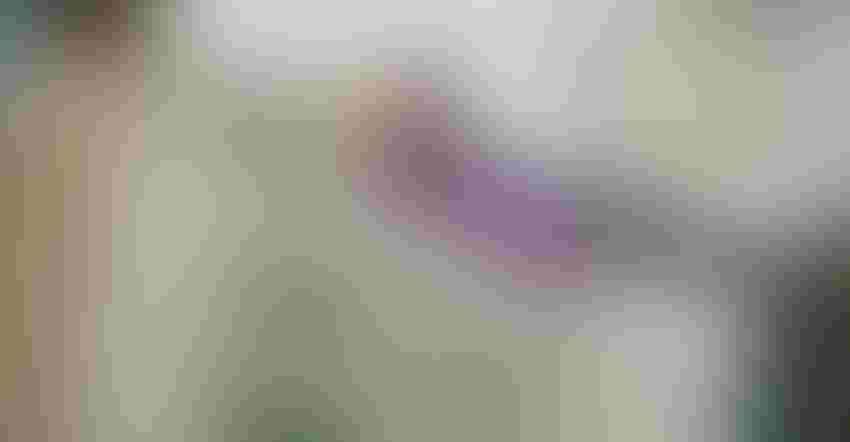 Image courtesy of Kimberly-Clark
Kimberly-Clark Professional has expanded The RightCycle Program, an initiative for recycling personal protective equipment (PPE), to include flexible film packaging used for the company's Kimtech and KleenGuard products.
Through the program, Kimberly-Clark Professional collects hard-to-recycle commercial and industrial items — including protective garments, safety glasses, masks, and nitrile gloves — at participants' facilities.
"The RightCycle Program is the first large-scale, manufacturer-led recycling effort for non-hazardous lab, cleanroom, and industrial PPE waste, including flex-film plastic," Cristine Schulz, sustainability manager at Kimberly-Clark Professional, tells us.
Regional RightCycle partners sort the waste and process it into Keyguard plastic pellets that are then used to manufacture new consumer products and durable goods, such as lawn furniture, benches, bike racks, and flower pots.
"The plastics currently recycled through Kimberly-Clark Professional's The RightCycle Program include low-density polyethylene (LDPE), polypropylene (PP), and polyethylene (PP)," Schulz says, adding that the company collects PPE waste from a variety of industrial and commercial sites, including universities, zoos, laboratories, manufacturing facilities, and breweries.
The RightCycle program started in the United States in 2011 with a few scientific manufacturing customers and is now available in nine European and North American countries. Since its launch, the program has enabled more than 900 customers to divert 3.7 million pounds of waste. Currently, approximately 551,156 pounds of waste are diverted annually.
The program is explained in the video below.
Examples of RightCycle partners include Millwood, WV-based Jackson County Developmental Center (JCDC), a not-for-profit organization. JCDC sorts and recycles RightCycle waste, including cleanroom suits and protective eyewear. Participating in the program supports JCDC's mission of providing jobs and training for individuals with disabilities.
Another RightCycle partner, Somerset, KY-based Somerset Recycling Services, is a plastics processor that converts PPE waste into items such as housewares, outdoor furniture, and composite lumber using injection molding, compression molding, and roto molding techniques. Since 2016, this company has recovered close to 3 million pounds of recyclable materials through the program.
The expansion of The RightCycle Program to include packaging film is positive news. Data from researchers at the National Renewable Energy Laboratory, Golden, CO, indicate that of the estimated 44 metric tons/48.5 tons of plastic waste managed in the United States in 2019, a mere 5% was recycled. In 2018, only 14% to 18% of global plastic packaging was recycled.
Sign up for the Packaging Digest News & Insights newsletter.
You May Also Like
---