Kraft Heinz to Test Paper Bottle for Ketchup
Kraft Heinz to Test Paper Bottle for Ketchup
Sustainability executive at Kraft Heinz shares project details about creating a paper bottle for the company's iconic Heinz Tomato Ketchup.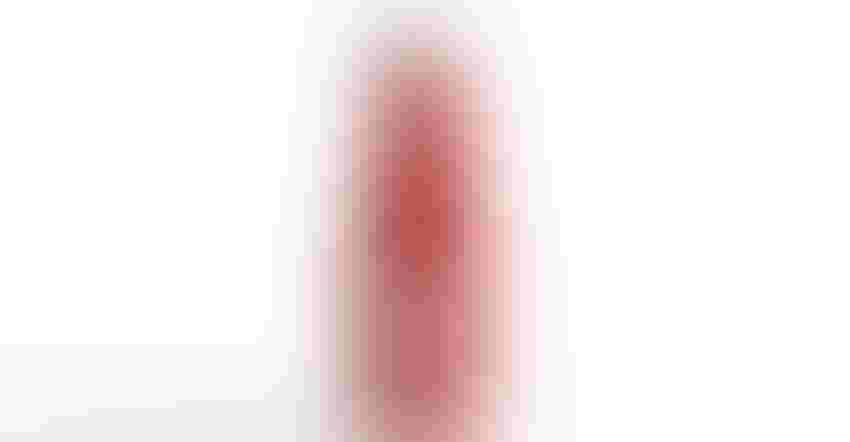 Image courtesy of Kraft Heinz
Paper bottles have reached a new milepost on their journey to widespread acceptance. Kraft Heinz and Pulpex are collaborating on a recyclable, paper-based bottle for Heinz Tomato Ketchup — a first in the sauce category.
The companies are currently creating a prototype of the paper packaging, which will be made from 100% sustainably sourced wood pulp and recyclable in standard paper-waste streams. Before testing the package with consumers and ultimately commercializing it, the companies will conduct prototype testing to assess the performance of the packaging design.
Sustainability is driving Kraft Heinz's interest in this recyclable package, which is made with natural materials from renewable sources and, if not properly recycled, degrades readily in the natural environment.
According to Pulpex's data, the paper bottle's carbon footprint is notably less than glass and plastic on a bottle-by-bottle basis — 90% less than glass and 30% less than polyethylene terephthalate (PET).
Patented technology from Pulpex, a collaboration between venture management company Pilot Lite Group and global beverage giant Diageo, enables production of customizable, single-mold paper bottles made from Forest Stewardship Council (FSC)-certified wood pulp.
The pulp is pressurized in molds to form containers. Then the containers are cured in microwave ovens and sprayed internally with a proprietary food-grade coating that does not affect recyclability.
In this exclusive interview, Jonah Smith, global head of environmental, social, and governance at Kraft Heinz, answers questions from Packaging Digest about the project.
When do you expect to have the paper-bottle prototype finished and ready for testing?
Smith: Since we are in the early stages of development, we cannot announce a launch date for the bottle quite yet. Developing a whole new packaging format is a long and complicated process; we need to ensure that the new product packaging is as safe and convenient as our other formats, and that the product retains its famous great taste, too.
Where and how will you test the prototype?
Smith: Tests are happening at various stages of development and deployment to validate the bottle's performances and compatibility with the product and end of life.
Why explore paper packaging for condiments?
Smith: At Kraft Heinz, we aim to make 100% of our global packaging recyclable, reusable, or compostable by 2025, and to achieve net zero greenhouse gas emissions by 2050. Partners like Pulpex are critical to achieving these goals as we explore new forms of sustainable packaging across Kraft Heinz.
How will the paper package be made compatible with acidic tomato-based ketchup? What will the barrier product-contact layer be?
Smith: Pulpex uses proprietary, food-grade coatings that are compatible with the product inside the bottle. All coatings are [free of] PET, high-density PE [polyethylene], and bisphenol-A (BPA).
What is the anticipated shelf life for ketchup in the paper package? How does that compare with the other packages currently in use, such as glass and plastic bottles and foil pouches?
Smith: Since we are early in the development process, we still have rounds of testing to confirm the results.
If the paper package is added to Kraft Heinz's product mix, what facilities would run it on their packaging lines? What machinery changes do you anticipate, to accommodate that?
Smith: Confirming the implications to the packaging lines is part of the testing process that we are incorporating along with the prototype.
Will the ketchup be hot filled into the Pulpex bottle?
Smith: The ketchup can be cold filled into the Pulpex bottle.
How will this paper-bottle innovation help Kraft Heinz achieve net zero greenhouse gas emissions by 2050?
Smith: Limiting the carbon footprint of our packaging and exploring more sustainable packaging formats is a key component to how we will reach our goal of net zero by 2050 and halve our emissions by 2030.
Is this the first food application for the Pulpex bottle?
Smith: Heinz is the first sauce brand to explore the feasibility of the Pulpex bottle.
What other Kraft Heinz products are you considering for the Pulpex bottle, besides ketchup?
Smith: We're constantly exploring new sustainable packaging formats and are hopeful that we can apply this technology to other products in the future.
Sign up for the Packaging Digest News & Insights newsletter.
You May Also Like
---