Making the case for sustainability
Making the case for sustainability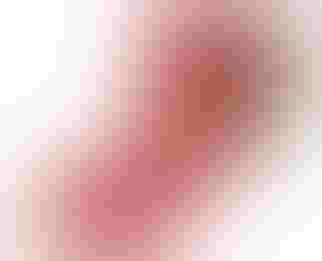 Multifilm Hi-Z metallized sealant web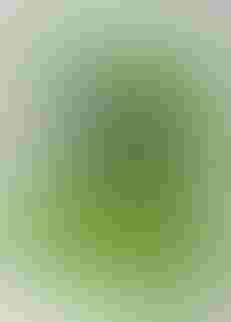 Dordan Manufacturing bio-based thermoform packaging
Sustainability is more than just a buzzword; it's a permanent part of packaging industry vocabulary. Consumers clamor for greener packaging more each day. Corporations are setting lofty sustainability goals-Procter & Gamble, for example, recently announced its aim to use 25 percent renewable or recycled materials for all of its packaging by 2020.
However, sustainable packaging materials aren't yet selling themselves. Winning over the hearts, minds and buying habits of packaging customers calls for thorough knowledge of sustainable materials, design options and the benefits of going green.
Speaking the same language
The first step in promoting sustainable packaging materials and products is developing a thorough knowledge of what "sustainability" means-a challenging task, considering the abundance of confusing terminology.
"'Sustainable' and 'eco-friendly' are ambiguous terms," says Chandler Slavin, sustainability coordinator and marketing manager, Dordan Manufacturing Co. Inc. "Without qualifying language, they don't really mean anything."
"Sustainability" is a wide umbrella covering a large number of related concepts. Calling a package sustainable could mean it uses material derived from natural, not synthetic, sources. It could refer to its recycled content, recyclability or compostability. It could pertain to the packaging design's impact on the product's trip through the supply chain-simply reducing the weight of the packaging cuts down on the amount of fossil fuel required to transport it. It could allude to the manufacturer's operational practices, such as Multifilm Packaging Corp.'s plant which uses an energy-saving geothermal cooling process and HVAC system. Or it could be a combination of two or more factors.
Also, an understanding of what sustainability entails must be passed along to packaging customers.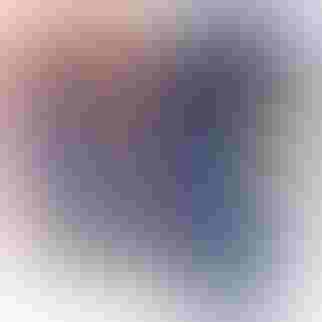 Fusion ProGlide molded-fiber tray by Be Green Packaging LLC
"The biggest obstacle is that buyers aren't initiated in the language of sustainability," says Ron Blitzer, CEO of Be Green Packaging LLC. "They don't understand the vocabulary. As part of our job, as a green company, we need to educate customers."
Educating packaging company personnel-from engineers to sales staff-also is crucial. Two years ago, Dordan created a guide, "4-Step Design for Sustainability Process," to help packaging engineers work toward more eco-friendly packaging by:
• Using less material per selling unit (such as reducing gauge).
• Decreasing product-to-packaging ratio.
• Making informed material selections based on packaging requirements (such as PCR vs bio-based/compostable).
• Quantifying environmental savings with tools like the Sustainable Packaging Coalition's LCA-based COMPASS comparative assessment system.
To help staff with alternative material consulting, Dordan generated the "Bio Resin Show N Tell" guide, which runs down the performance, cost and environmental profiles of bio-based, compostable and biodegradable resins. The guide helps engineers and other staff better determine which material is best for any given packaging application.
Selling points
Some sustainable materials bear a higher price tag than conventional counterparts, and materials with low price points can be hard to compete against in terms of dollars and cents.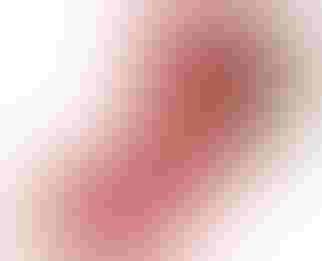 Multifilm Hi-Z metallized sealant web
"A widely held belief that a customer won't pay more to go green is indeed true," says Ida Mannertorp, sustainability coordinator for Multifilm. "It does require a more sophisticated selling approach to persuade a customer or prospect to go green."
That approach should involve showing customers that the benefits of sustainable packaging materials and design extend beyond the initial price tag.
"Our packaging is positioned to compete against EPS and origami-style corrugate, so there usually isn't a cost premium when you take into account the total cost of acquisition," says Bill Noble, vp of EnviroPAK Corp. "For instance, when a customer makes a switch from EPS, we can get up to 70 percent more product on a pallet. This reduces the end user's incoming freight costs, and the total number of shipments needed." Add in savings from reduced labor in receiving, on the production line, accounting, purchasing and other areas, and the cost gap could be reduced, eliminated or reversed.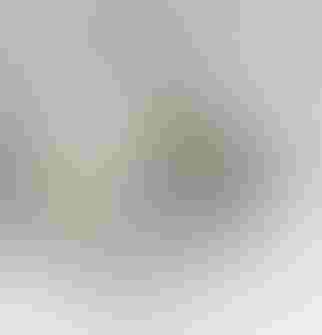 EnviroPAK pulp protective packaging
Further, as sustainable materials and technologies continue to evolve, production costs most likely will decline-a prospect that packaging clients could find appealing.
"As formulations and operational economies of scale continue to improve with green packaging materials, we will continue to see performance gaps narrow and conversion costs decrease," says Jay Edwards, founder/president of Pack2sustain LLC, a sustainability consulting firm. "Unlike with its non-renewable peer set, these new materials will retain a robustness after going through these growing pains."
Success stories
By touting benefits like the increasing consumer draw to sustainable packaging, demand for green packaging overseas and cost competitiveness-and quelling concerns about sustainable materials' performance-many packaging companies have successfully converted industrial and consumer clients to more sustainable packaging. For example, EnviroPAK recently helped an electronics firm switch from EPS to its molded-pulp packaging, composed of 100 percent pre-consumer recycled raw materials.
"The customer hit the proverbial trifecta with our sustainable solution," says Noble. "They now utilize a green packaging material, reduced their shipping breakage to almost zero, and reduced their total cost of acquisition."
Be Green Packaging recently helped Procter & Gamble switch its Gillette Fusion ProGlide razors over from a traditional clamshell to a more earth-friendly formable pulp tray, made of rapidly renewable fibers. In addition to ditching most plastic, the design reduced material weight and overall cost.
Bacardi Canada recently turned to Amcor packaging to switch its Breezer line of alcoholic beverages over from glass to PET, which led to a significant reduction in the product's case weight. Dave Clark, Amcor Rigid Plastics director of sustainability, says success in the sustainable packaging arena requires a number of elements coming together.
"The challenge is to offer more sustainable products and packaging with no loss in performance, the same or lower prices, and improved customer experience," he says.
Most packaging pros expect interest in sustainable packaging materials and design will continue to increase. According to Edwards, CPGs and other clients look to sustainability-savvy partners to solidify or improve their image.
"There is the additional benefit of being seen by potential customers as more proactive and relevant," says Edwards. "Brand owners are constantly working to contemporize their brands, and investments in more sustainable packaging materials are being made by the bolder companies in this space."
And while some packaging companies see the decision to take on more sustainable product offerings as an option, others see it as a necessity.
"We feel that we would rather go the extra mile than be left in our competitors' dust," says Slavin. "Once the economy turns, we are confident that the work we have done will be further embraced by those who make the purchasing decisions."

Amcor Rigid Plastics, 734-428-9741.
www.amcor.com
Be Green Packaging LLC, 805-456-6088.
www.begreenpackaging.com

Dordan Manufacturing Co. Inc., 800-663-5460.
www.dordan.com
EnviroPAK Corp., 888-785-7754.
www.enviropak.com
Multifilm Packaging Corp., 800-837-9727.
www.multifilm.com

Pack2Sustain LLC, 608-332-2281.
www.pack2sustain.net
Sustainable Packaging Coalition, 434-817-1424.
www.sustainablepackaging.org
.
Sign up for the Packaging Digest News & Insights newsletter.
You May Also Like
---