Neopac's Lightweight Tube Cuts Virgin Plastic By 30%
Neopac's Lightweight Tube Cuts Virgin Plastic By 30%
Sustainably optimized Eco-Stripped Tube that targets cosmetic and personal-care markets permits using monomaterial PE, recycled, and bioplastic content.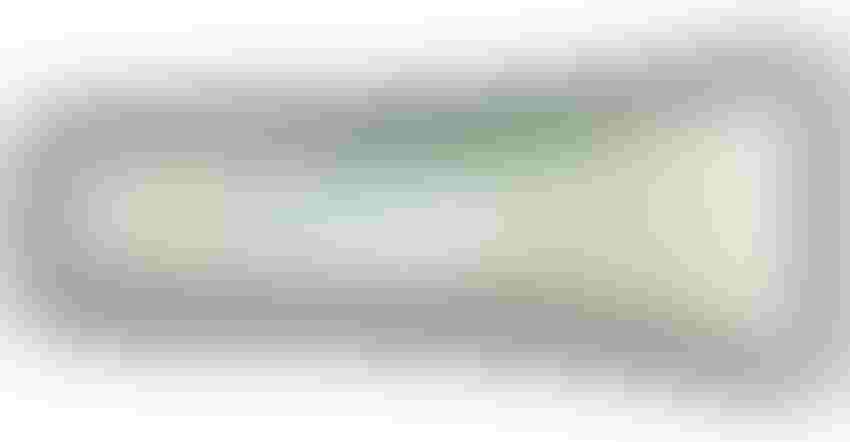 Switzerland-based packaging supplier Hoffmann Neopac has made a materials-science breakthrough, developing a tube for cosmetics and personal-care applications that reduces virgin material use by 30% without sacrificing product protection, aesthetics, or haptics.
Called the Eco-Stripped Tube, the package features significantly reduced sleeve-wall thickness plus material reduction in the tube's shoulder and cap. The sleeve wall of the new tube is 0.35 mm thick vs. 0.50 mm for a conventional tube.
The Eco-Stripped sleeve can be made from mono-polyethylene (PE), PE/ethylene vinyl alcohol (PE/EVOH), with 64% post-consumer recycled (PCR) content, or with bio-based content. The shoulder can be made from high-density PE (HDPE) or recycled HDPE (rHDPE), and the flip-top cap is polypropylene (PP).
A lower-profile shoulder and cap characterize the new design. For size D50, the new tube sits 9.4 mm lower and is 3.75 g lighter than conventional designs. Diameters of 30 mm, 40 mm, and 50 mm, with volumes ranging from 40 to 300 ml, are available.
The new tube is currently available in the United States, Europe, and the Middle East, with India/Asia soon to follow. The first company to use the tube is based in France; that user's product launch is imminent.
For packagers, the lightweighted tube offers both environmental and financial benefits. Neopac estimates that in its own manufacturing operations, the new tube will eliminate up to 7.7 tons of HDPE and PP per one million tubes produced — representing a carbon footprint reduction of more than 29 tons of carbon dioxide.
Four Eco-Stripped Tubes can be produced with the amount of plastic it takes to produce three same-size conventional tubes.
In addition, reduced plastic in the new tube lowers shipping costs and Extended Producer Responsibility fees aka plastic taxes.
"It is very important that the packaging industry shows real action and progress towards less material, less waste, and increasing circularity of plastics," Cornelia Schmid, marketing manager for Neopac, tells us.
Brands "want to participate in these actions and of course not pay additional taxes on packaging," which is already becoming more expensive because of raw material shortages, she adds. "In the end, that's good for the consumer's wallet and makes a real difference to the environment."
The greatest challenges in developing the Eco-Stripped Tube, Schmid says, were:
Investing in new tooling for tube body making, shoulder making, and new cap validations

Maintaining the tube's protective barrier function, printability, and "a nice haptic perception of the tubes"

Creating a shoulder that is not completely flat, to assure tube emptying and product flow

Selecting a cap designed for e-commerce and ISTA6 requirements, to assure an optimal product experience
"Last year, we successfully reduced the wall thickness of the tube. This year we added reduced shoulder and cap — so all in all, about two years" went into developing the new tube, Schmid says.
Sign up for the Packaging Digest News & Insights newsletter.
You May Also Like
---