Notice a sustainable packaging difference?
Notice a sustainable packaging difference?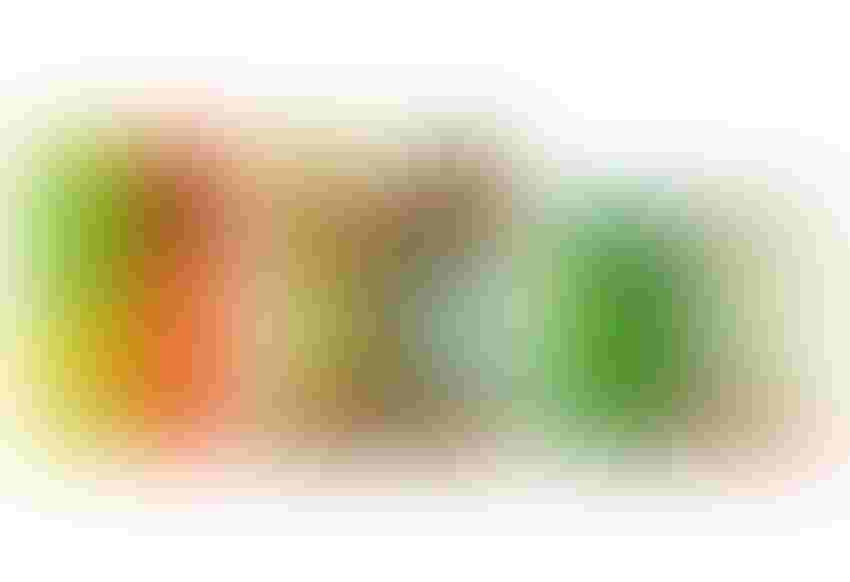 Can you see the differences within these three sets of products?
What's the best way to reduce confusion and increase recycling rates for packaging? According to Eco-Insights blogger Robert (Bob) Lilienfeld, we should start by leveling the playing field between national and store brands.
There are three sets of products pictured above. In each case, the one on the left is a national brand, and the one on the right is its equivalent store brand. The fruit snack packages are paperboard, the pasta sauce jars are glass, and the green bean cans are steel.
Look closely. Can you find the difference between the national brand and its private label counterpart?
The national brand packages all have recycling symbols. One has How2Recycle information as well. The store brand packages have neither.
These products and packages were purchased at Target. Must be a fluke, I thought. I decided to do some checking at other stores that distribute large quantities of consumer-packaged goods. When looking, my primary emphasis was on canned goods, as metal cans are relatively valuable and easy to recycle.
Next, I went to Walmart. Same thing! Not only was recycling information missing from their Great Value brands, it was also missing from their recently added Wild Oats organic line.
Then, I headed over to Kroger. Same thing again! Albertsons? Some store brands contained recycling symbols and some did not. Whole Foods? Some did, some didn't.
As a member of the How2Recycle program, Target appears to be moving in the right direction by working towards increased recycling information on their store brand packaging. Walmart just announced their participation in How2Recycle as well.
But Kroger, Albertsons/Jewel/SuperValu, Whole Foods, Safeway, Costco, Publix, A&P, Pathmark, Trader Joe's, Kmart and other major consumer packaged goods retailers are nowhere to be found on the How2Recycle website and list of participants, though Wegmans and Wakefern ARE on the list.
I can think of three reasons for the lack of recycling information on store brand packaging:
Retailing organizations tend to be "siloed," with little interaction between buyers, merchandisers, marketers, designers, and management. Getting agreement, cooperation, and execution takes a great deal of time, and is like herding cats.
Relabeling the large number of SKUs that must be addressed is costly, thus reducing the holy grail of store brand financials: good margins and/or pricing differentials versus national brands. (Not so ironically, forcing brand owners to do this work on their SKUs actually helped retailers keep this differential high, as only the national brand owners incurred these costs.)
Retail management just doesn't care, or doesn't believe its customers care, about increased recycling and/or reducing packaging waste.
I'm hoping that reasons 2 and 3 above are not correct. Given that store brands continue to grow, and today account for about 23% of supermarket sales (source: PLMA), the potential increase in recycling due to better and more visible labeling would appear to be quite significant.
So, I have this to say to the retailing community: You've worked hard to build the price/value perceptions of your private label offerings.  If you want your store brands to continue being well received and perceived, it's time to take the next step and make the same commitment to, and investment in, recycling education that you've asked your national brand suppliers to make.
What do you think? Please comment below.
Want to read more on How2Recycle? Click here.
Missed one of Bob's blogs? Read them here.
Robert (Bob) Lilienfeld has been involved in sustainable packaging for more than 20 years. He is currently editor of The ULS (Use Less Stuff) Report, a marketing and communications consultant to AMERIPEN and other organizations, and is a professional photographer. The views and opinions expressed are those of the author, and do not necessary reflect those of Packaging Digest or the organizations with which Mr. Lilienfeld works.
Sign up for the Packaging Digest News & Insights newsletter.
You May Also Like
---