P&G Tests Paper Bottle for Liquid Laundry Product
P&G Tests Paper Bottle for Liquid Laundry Product
The home-care giant is working with Paboco on a first-generation paper bottle for Lenor Liquid Fabric Conditioner, to trial in Europe.
Procter & Gamble's Fabric & Home Care business unit, headquartered in Geneva, Switzerland, is advancing the company's sustainable packaging agenda with a paper bottle for Lenor Liquid Fabric Conditioner.
The product is part of P&G's Lenor family of laundry products, sold in Europe and the United Kingdom. P&G has been working with The Paper Bottle Co. (aka Paboco) on the pilot project, which aims to produce a first-generation paper bottle for the fabric conditioner.
The paper bottle's first retail trial is expected to be in the Netherlands at Albert Heijn, a Dutch supermarket chain. During the pilot, P&G plans to work closely with the retailer and with Dutch consumers to gather in-market feedback about the first-generation bottle.
Those findings will inform development of a next-generation paper bottle for the fabric conditioner, offering insights into the functionality of a non-plastic bottle for liquid laundry products.
Initially, the Albert Heijn trial of 120,000 first-generation paper bottles had been planned for early 2023, but the trial's start date has been moved back. P&G and Paboco have not yet announced a new timeline.
The first-generation Lenor paper bottle is composed of paper fibers from Forest Stewardship Council (FSC)-certified sources, ensuring sourcing from responsibly managed forests.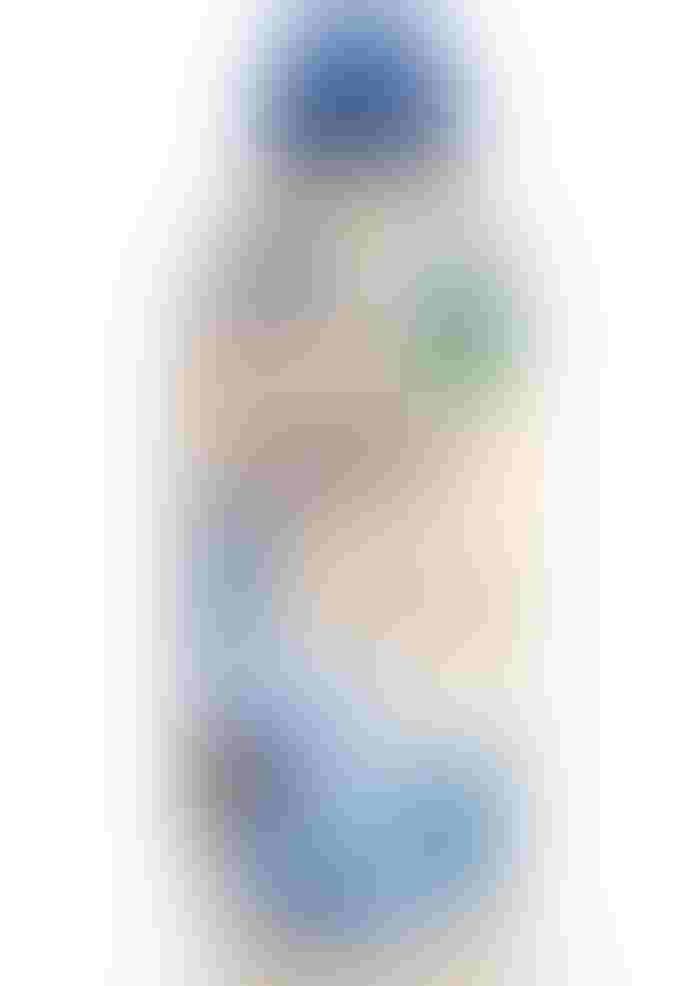 The structure also incorporates an inner layer of recycled plastic to prevent product seepage and preserve the fabric conditioner's scent. P&G's first-generation structure uses layers of recycled plastic and paper as a first step toward a waterproof, paper-based bottle that has a reduced carbon footprint and is fully recyclable and compatible with residential paper recycling.
P&G envisions the package development process as stepwise, requiring several iterations to achieve the ambitious triple goal of a paper bottle that is fully recyclable, holds liquids, and protects the product's integrity.
Current packaging and a look to the future of P&G's paper bottle.
The paper-bottle project builds on P&G's previous sustainability efforts for Lenor Liquid Fabric Conditioner packaging. The product's current bottle is plastic but incorporates post-consumer recycled (PCR) resin and is recyclable.
The current colorless bottles use 100% PCR resin, and most of the product's colored plastic bottles use 50% PCR resin (excluding cap and sleeve, in both cases). This plastic packaging won Best in Class for Sustainable Design and Package Innovation in the 2023 PAC Global Awards competition.
The paper-bottle initiative also exemplifies P&G Fabric & Home Care's commitment to decarbonizing laundry and using less plastic in packaging. When the paper bottle has been scaled up, it will support the business unit's goal of halving its use of petroleum-based plastics by 2030 and reducing overall use of plastics in Europe by 30% by 2025.
Sign up for the Packaging Digest News & Insights newsletter.
You May Also Like
---