Sara Lee's sustainable mission
Sara Lee's sustainable mission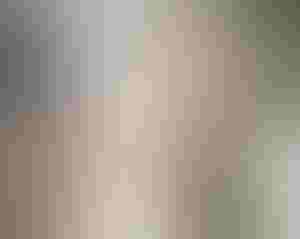 The new Kitchens of Sara Lee in Downers Grove, IL,  is a 120,000-sq-ft R&D facility that houses the North American food and beverage operations, a product-performance kitchen where new products are tested, a beverage lab, foodservice areas and a packaging innovation lab that helps solve packaging
challenges and creates prototypes in minutes.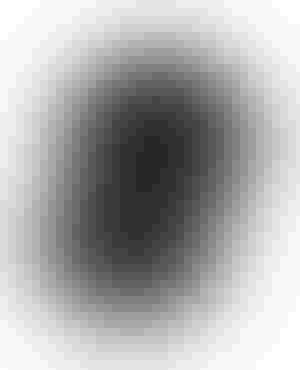 In April, Sara Lee Corp., Downers Grove, IL, opened its new North American innovation campus, The Kitchens of Sara Lee, a 120,000-sq-ft research and development center located at the company's headquarters. The campus houses more than 100 research and development professionals, including chefs, engineers, scientists and packaging designers and for the first time, has all of its North American food and beverage R&D capabilities under one roof.

The state-of-the-art facility features packaging labs with rapid prototyping capabilities to shape plastic and paper prototypes in minutes, package-testing services, product-formulation labs designed to simulate production plant processes to test product and packaging components before they enter full-scale production, a bakery pilot plant that helps translate product formulas into commercial scale, foodservice kitchens equipped with plug-and-play systems that replicate a quick-service restaurant and sensory/product performance labs to help turn consumer insights into product attributes. With brands such as Hillshire Farms, Ball Park, Ambi Pur, Jimmy Dean, Kiwi, Sara Lee and Senseo, the company generates more than $13 billion in annual net sales and covers approximately 20 countries.
Dedicated to innovation and increasing consumer and customer value and distinguishing the company's products in the market, Sara Lee is moving in new directions and implementing many sustainable and environmental packaging programs and initiatives.
Instrumental in Sara Lee's new packaging developments as well as its sustainability efforts is Glenn Ventrell, director of packaging innovation and development. Packaging Digest recently talked with Ventrell to discuss all things packaging and find out how the company is achieving its sustainability goals.
What is your role as director of packaging innovation?
For North America on the food side of the business, I head up packaging innovation and development R&D across all of our brands and business units.
How important is packaging to Sara Lee?
Very important. Like a lot of companies, probably there was a time when it wasn't very important. Everyone thought that the product was what did the selling, but things have changed in the marketplace. Packaging has become not just graphically better but functionally better. It has features and attributes built in that consumers can see on-shelf. And packages have to have that same level [of quality] when consumers bring them home to use and dispose of.
Tell us about the new Innovation Center Sara Lee opened in April, and the new tools that you're using for testing and evaluating packaging there.
It's light years away from when I started at the company about two years ago. At that time, we had a fairly old facility and some testing equipment. Now, we have a brand new, research and development facility devoted to innovation and more testing equipment than before—but more importantly, we have product and package development equipment that allows us to create effective prototypes and folding cartons, shipping cases and rigid and flexible plastic packaging. We can now do a lot of things in-house, but we can remove all of the time we'd normally have going back and forth with suppliers, trying to explain what we're looking for.
How is the new facility affecting new-product development?

We have much more consumer focus on what we're doing, and are going to be able to deliver more options more quickly. The right package and products will be going into the market more cost-effectively and certainly much faster than they could before. With folding cartons as an example, by getting the same carton-converting equipment that our suppliers have, and by linking everyone electronically, we can take two months out of a converting process.
As one of the nation's largest food processors and merchandisers, can you estimate how many packages and package designs Sara Lee produces in a given year?
Excluding graphics—because there are a lot more changes done on the graphics side—on the structural packaging side, an example would be a die-cutting table we have had in place since September of last year. We have made 1,500 carton samples just from this equipment alone, in that period of time. We had a learning curve, but going forward, I'd expect that in a year, we'll make about 3,000 to 4,000 carton samples.
What are some of your latest packaging and packaging-equipment developments?
There's a resealable rigid deli meat tub for Hillshire Farms that we made sustainable. We took 3/16 in. of material out of the container. Making the packaging more sustainable was the driving force behind the project—it wasn't for any other reason. But people looked at the primary package from a traditional standpoint, and most said there's not much we can do to change the package.
So, we re-evaluated it and had the engineers on the job evaluate it and try to find out what it would take to get another layer of packages on a pallet and on a truck. That's where the 3/16 in. of material came in.
We redesigned everything—the bowl, the shipping case, the deli tub, the pallet pattern—and removed about 900 trucks from the road to ship it. When we first started this project, however, it seemed like a fairly small issue, but it's a much bigger issue, because the product is a big seller, so we pack millions of the tubs. Consequently, it became a big sustainability story. When we went to our major customers who are also very much involved in sustainability, and told them what we did, it became a big story.
Are these changes being made to new products or to existing products, or is it a mix of the two?
It's a mix. The involvement of packaging for new products (I can't discuss what's not on the market yet) we're working on today has grown exponentially, compared to just two years ago. We have packaging people who are not only participating on every project team, but in some cases, they're leading the teams, and driving work if it's particularly about the package more than the product. We have packaging personnel working on research plans, so they're very much involved cross-functionally, in all parts of the business.

How does the company approach the packaging-development process?
Well, in a couple of ways. One is that we use the Five Rs (reduce, reuse, recycle, etc.) from a sustainable standpoint of the 7Rs total, and we're also part of the SPC. We follow its guidelines. Then we're looking at point of differentiation, consumer and customer input and the competition. So put all that together and the idea is to come up with a winning package that others can't easily replicate.
How long as Sara Lee been working on sustainable packaging and sustainability efforts?
For at least two years—certainly under the name of sustainability—the two years since I came on board. I was here a week when I asked to be put on the global sustainability team. Prior to that, it was called an environmental team, and there were a lot of things Sara Lee has worked on for a long amount of time that had the same effect on what was happening with the environment. Today, we have a very active global team. The packaging team that I represent is to the point where it lives and breathes sustainability.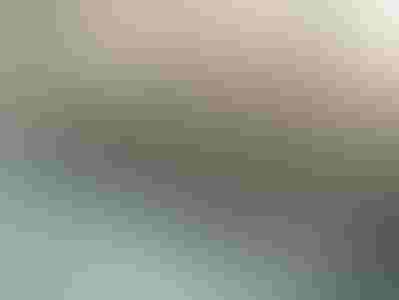 New packaging and processing equipment installed at the Kitchens of Sara Lee R&D/Innovations Center allows the company to get new products and packaging to market more quickly and easily, at less cost.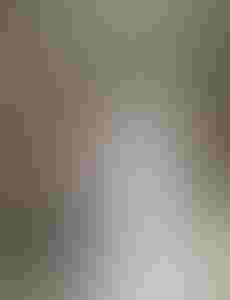 How long has Sara Lee had an established or formal sustainability policy?

About a year and eight or nine months ago, we formed our mission sustainability statement as a company, and from there, each group worked on its deliverables and in packaging. Part of our deliverables are that every new package has to go through a process of checks. One check is how sustainable the package is versus other options possible. If another option is picked, then we have to check on why that option was picked over the more sustainable option. And sometimes, the more sustainable option isn't as feasible or as cost-effective or isn't available within a certain amount of time, or the materials may not be totally be evolved at that point.
What are some of Sara Lee's goals for the coming decade?
We have an internal goal of reducing the amount of packaging we use with our products. For example, if I was to look at a Jimmy Dean's sausage sandwich, and it has X amount of packaging around it today, we might ask how we can make it more sustainable in different two ways, which at the end of the day, is what really counts for the consumer. We have to look at the total tonnage of source reduction we can achieve and also look on the particular product line to see how we can actually reduce the amount [of packaging] that affects the consumer units.
Do you apply sustainable goals for all of the company's packaging or just some of it and how do you select which products will have it and which won't?
I work very closely with our business unit leaders for the different brands. With some packages, there's not a lot of material that you can take away and still have product protection, for example, and that's key. We won't sacrifice product protection for source reduction or new materials or things like that.
For example, it's difficult to make a bread bag any thinner and still make it through the distribution channel. That doesn't mean we're not looking for an alternative, but it wouldn't be the same priority as, say, a foodservice shipping case that we can reduce the size of to make it more sustainable. So it's working across our retail and foodservice businesses and then we highlight certain areas where we want to focus on. In the last year we did a lot of work in the area regarding retail packaging, and now we're looking at those in the foodservice business.
What are some of the company's plans for new packaging for foodservice applications and how many are developed each year?
Foodservice has more packages than our retail environment because there are so many different customers. It does become more of a challenge. Say, for example, that I'd like to reduce a shipping case [size] for bulk turkey that goes to 50 different customers. We have to get a lot more buy-in from foodservice customers. The good news is that like us, a lot of our customers are also thinking more sustainable. I have talked to some of them about working closer together and we have sat down with business leaders in foodservice to identify where the new opportunities are and to define those opportunities to work on sustainable projects.

Do you have any metrics or guidelines for sustainable new-product introductions?
It's not so much a guideline as it is more of a discipline on how we would approach it. If it's a new product that was never on the market before, it's hard to measure in those terms.
But we do know what materials are more sustainable than others and what designs can be more sustainable than others. We are still trying to achieve the top shelf impact and get consumers to buy the product.
There are many things you can do in the material arena. Some materials are much more recyclable than others. Those are our starting point. Then, we try to determine if they function under the same conditions, and find out if the product still works the same way in a sustainable package as it did before. So we might have to rule out one plastic over another because of its recyclability. And we try to avoid materials that have negatives.
How much do consumers and retailers drive Sara Lee's business? How much do they affect your sustainability practices?
It's much more from the retailer standpoint than the consumer standpoint. Retailers have been a driving force and an ally in the sustainability journey. Certainly as a company, we meet with retailers and they come through the Kitchens of Sara Lee [here at the new facility], see our new packaging lab, and learn that we can do things for them that they may not have known about before. That has been a very big advantage in the short time the facility has been open. So we can show them how we can make things more efficient within their system using less packaging materials. We show them how they may have to handle fewer pallets in the system, but there is still the same amount of product in the package and less packaging to make that happen, works well.
On the consumer side, consumers aren't yet that educated about the word sustainability. They know the word recyclability, but they don't always know what is recyclable. That's because there could be some 8,000 different local recycling facilities in place in the U.S., and each one has a totally different program than another—even in the same state.

Before Sara lee's new products hit grocery store or warehouse shelves, they stop at the new, state-fo-the-art, Kitchens of Sara Lee R&D center, which opened in April.
Where are the biggest environmental strides being made?

Some companies have gotten some great press on the work they've done, whether it's setting up recycling facilities or source reduction projects and size reduction of packaging for liquid concentrated detergents, for example. It was very obvious when companies went to a concentrated detergent and there was downsizing of bottles. That was a big risk and they should be applauded for what they did.
Consumers very often buy on size. They look at value as an equation of size and money. Putting a concentrate on the market and bringing all of their products to market in a concentrated form was a great source reduction of the packaging and a positive action.
We get a lot of letters from consumers asking questions. If the question relates to sustainability, they come to my desk. Quite often, it seems people are confused about how they can recycle things and where it can be done. Can they recycle things in their community? And I'll check on where they can recycle the container [in question] or how it can be taken back to a facility for recycling. There's a lot that needs to be done in this area.
One thing we're trying to do is to help educate consumers more through our website, where we are finding consumers are going to find answers about packages and products. It has a sustainability section that lists different programs in our business. For example, our cartons are certified by the Sustainable Forestry Initiative and we explain what that means. So it's a grassroots movement of getting consumers to better understand not only what we're doing but what sustainability is about.
R&D is obviously a big reason the company opened the Innovations Center. Do you depend on your partners or suppliers for new developments?
We depend on them an awful lot. There isn't a company around that can have the amount of R&D people on staff that it would take to come up with all of the new developments that happen, especially if the development isn't core to you. So irregardless of the material, we still depend heavily on suppliers and partners and design firms to help us know what we don't know. Because we'll never know everything.

Is this how Sara Lee is carrying out its vision of being the most innovative and disciplined food company in your operating categories?
Yes, it's certainly part of it. One thing we've moved to recently is being more open to innovation, which, for us, is to not be so secretive about things. So if we're looking at a new material that might be biodegradable (at the end of life) or sustainble, we make no secret about being interested in this area, so we've gotten lots of companies seeking us out that we may have never done business with. They either have a point of view or have a way of doing something with regard to biodegradable materials technology. So while we're looking at that long and hard, we haven't made a decision on whether to use biodegradable technology or not yet because the science is still inconclusive for our types of products.
Are you currently evaluating post-consumer-recycled content packaging materials or nano materials?
We are looking very closely at PCR content materials and the next time we talk, I can tell you more about that [see sidebar].
What trends do you see developing in your market segments? What are consumers looking for from packaging?
I think some of the trends have changed a bit because of the economy right now, but certainly they're still looking for some of the same things as before and even more so. One of the benefits to us is that more people are eating at home. A lot of our product sales have gone up and we have more consumers talking to us about package functions and features.
We really need to delve into the components of packaging and how they affect consumers instead of the overall package. Freshness features are critical. In difficult economic times, people don't want to throw away food. And food in landfills is a major issue, so we're trying to find new ways to keep foods fresher longer to reduce food waste that ends up in landfills.
Sign up for the Packaging Digest News & Insights newsletter.
You May Also Like
---