The United Nations Declares War on Single-Use Plastics
The United Nations Declares War on Single-Use Plastics
The proposed Global Plastics Treaty draws more attention to the plastic waste situation around the world. But we need to be more innovative in our packaging solutions.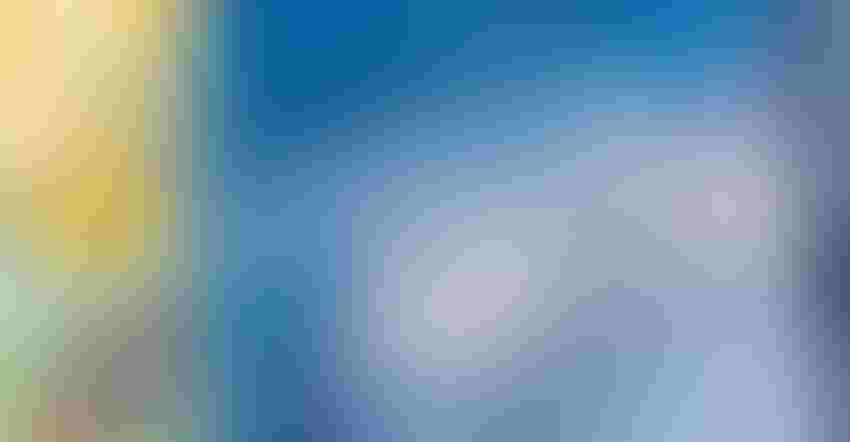 During the pandemic, the world created about 8 million tons of plastic waste, and most of it is now in the ocean. As one researcher described the problem while visiting a beach on one of the Canary Islands, "I walked up to the edge of the ocean where the waves were breaking on land, and then I looked down and every wave was full of plastic that I hadn't seen, like confetti. The ocean is literally spitting this material back at us."
The reality of microplastics is one of the reasons the United Nations (UN) has announced a new treaty, currently in discussions. With support from The Ellen Macarthur Foundation, the proposed treaty seeks to achieve their three founding principles:
1. Eliminate all problematic and unnecessary plastic items we do not need.
2. Innovate to ensure that the plastics we do need are reusable, recyclable, or compostable.
3. Circulate all plastic items we use to keep them in the economy and out of the environment.
To date, the UN has passed a resolution on the proposed treaty titled "End Plastic Pollution." The UN Environmental Programme (UNEP) Executive Director had this to say about it: "Today marks a triumph by planet earth over single-use plastic."
In short, the resolution is simply an agreement to start discussions that will convene at the end of 2022.
Can the UN do this?
The UN body at the center of the treaty discussions, UNEP, held a meeting in Nairobi in March 2022, where 175 countries voted "yes" to the "End Plastic Pollution" resolution. The promises are impressive. According to a report on the meeting, a shift to a circular economy can do the following:
● Reduce the volume of plastics entering the oceans by more than 80% by 2040;
● Reduce virgin plastic production by 55%;
● Save governments $700 billion (US dollars) by 2040;
● Reduce greenhouse gas emissions by 25%;
● Create 700,000 new jobs — mainly in the global south.
To date, I've been unable to find affirmation of the above claims, or how the stats were reached.
The resolution's aim is to enforce a "legally binding instrument." When I read that, I thought … what does that mean? Can the UN mandate or enforce "laws" on sovereign countries? Can they impose laws on corporations that do business globally?
Treaty effectiveness.
Treaties are a fuzzy area. But the focus seems to be primarily on single-use plastic items. Brands, activists, and governments agree that these are the worst culprits. But before defining the best way forward, let's take a quick reality check on treaties.
The Council on Foreign Relations noted in a recent piece that the Kyoto Protocol of 1997 was the first "legally binding" climate treaty. It required countries to lower emissions by an average of 5% below 1990 levels. Plus, a system was put in place to monitor countries' compliance. But the treaty did not include major polluting nations India or China. The US signed on to the resolution but later withdrew.
Similar story with The Paris Agreement. It required all countries to make emission-reduction pledges. In short, countries pledged to meet goals that prevented the global average temperature from rising 2 degrees C above pre-industrial levels. The agreement also aimed to reach net zero emissions by the second half of the century. Every five years, countries are supposed to assess their progress. By the way, countries set their own targets, and there are no mechanisms to ensure they meet them. As most know, the US pulled out of the Paris Agreement under the last administration and is in the process of resuming membership. Whether the government ratifies the treaty is yet to be determined.
In addition to the Paris Agreement and Kyoto Protocol, there are other climate treaties that bear scrutiny. A 2021 report on climate treaties cited four global climate "agreements" that were never ratified. These include:
1. The Law of The Sea: This UN Convention set an international framework for managing and protecting the oceans. It was first launched in 1982, signed in 1994, and then never ratified.
2. The Convention on Biological Diversity: Once called "the world's best weapon in fighting the extinction crisis." President Bill Clinton signed the resolution; however, it never received the necessary ratification. Still not ratified.
3.    The Stockholm Convention: This treaty was designed to protect the environment from harmful chemicals. Today, the treaty regulates nearly 30 harmful chemicals. This means the signers must restrict or ban use of these chemicals in their countries—or come up with strategies to properly dispose of sites contaminated by these chemicals. To date, the U.S. has yet to ratify the treaty.
4.    The Basel Convention: This international treaty limits the movement of hazardous waste (including radioactive materials) between nations. It was written to prevent richer nations from shipping waste that can't be recycled to other countries. The US has not yet ratified.
According to the Oceanic Society: "The push for the "End Plastic Pollution" treaty has the support of more than three quarters of the UN member states, including the US. Other signatories include global brands, such as Coca-Cola, IKEA, L'Oréal, PepsiCo, Philips, Starbucks, Unilever, Walmart, and many more.
But here's the thing: Brands have been innovating with sustainable packaging for a long time now. The focus, in my opinion, needs to be around more than recyclable or reusable options, but around a game-changing infrastructure that keeps plastic from ever reaching the oceans in the first place.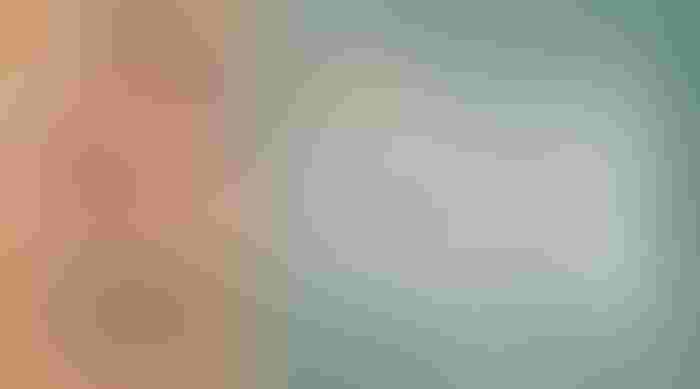 People tend to think that many companies have shifted to using more plastic packaging just because it's cheaper. It is cheaper, but there are other good reasons why we rely more and more on plastic packaging. Plastic is durable and provides protection from contaminants and the elements. It reduces food waste by preserving food and increasing shelf life. It protects food against pests, microbes, and humidity.
Without this protection, food is more likely to get damaged and become unusable. Since food waste contributes to climate change, water and energy consumption, deforestation, and biodiversity loss, every effort we make to mitigate those effects makes a big difference, and plastic packaging helps make that possible.
That said, look at what brands are doing to innovate and address the problem of single-use plastic packaging.
Big brands are ahead of the game.
Most, if not all, of the big consumer packaged goods companies (CPGs) have made commitments to reduce plastic waste. And the efforts have been in flow for over the past two decades. Some notable names include:
McDonald's Corp.: A recent post highlights its progress on reducing plastic waste. Among the "Progress Highlights," McDonalds says that "80% of our guest packaging comes from renewable, recycled, or certified sources." McDonald's also pledged to phase out the use of fossil-fuel based plastics in its Happy Meal toys by 2025. The company intends to use more paper and recyclable plastics.
IKEA: The popular home goods retailer, a signatory to the UN "End Plastic Pollution" resolution, has not only committed to use only recycled or reusable plastic products by 2030, it has taken it a step further. It is phasing out single-use plastic, such as plates, cups, and plastic straws. And, it is experimenting with more sustainable plastic sources, such as corn, sugar beets, and sugar cane.
Unilever: In keeping with UNEP's resolution, Unilever is pioneering refillables with 11 of its most popular brands — delivered at pump stations in retail stores where consumers can refill reusable containers. Unilever is also a founder of The Pulpex Consortium, a partnership of industry members who have developed game-changing technology to produce the world's first paper-based laundry detergent bottle made from sustainably sourced pulp and designed to be recycled.
Small brands are innovating, too.
Pela: Meet the "world's first compostable phone case." Phone cases may not be single use, but they are disposed of in great numbers. Pela promises 80% less waste production. The company offers sunglasses, watch straps, and AirPods cases.
ONYA: Here's a compostable (non-plastic) dog poop bag, certified compostable to international standards. ONYA also makes bin liners, coffee cups, drink bottle jackets, pet collars, and other compostable and reusable items.
Cleaning up plastic waste will take a unified effort.
A recent report from the World Economic Forum made a series of recommendations on how to address the rising threat plastic represents to our environment. Here are some of the points that focus on reducing the rate of plastic waste leakage:
• Create an effective after-use plastics economy. The mission? Provide a direct economic incentive to avoid leakage of plastic waste into natural systems.
• Radically increase the economics, quality, and update of recycling. Develop a global plastics protocol to set the bar for redesign of materials and after-use systems, improve collection and sorting, and reprocessing technologies.
• Scale the adoption of reusable packaging. Create solutions for business-to-business and consumer applications.
• Scale up the adoption of compostable packaging for targeted applications. These can include garbage bags for organic waste and food packaging for events and fast-food restaurants, canteens, and other closed systems.
• Improve after-use collection. Current plastic packaging offers great functional benefits, but it has an inherent design failure: Its life is typically less than one year and the material lives on for centuries, which is particularly damaging if it leaks outside collection systems, as happens today with 32% of plastic packaging. The ambitious objective is to develop "bio-benign" plastic packaging that reduces the negative impacts on natural systems when leaked, while also being recyclable and competitive in terms of functionality and costs. Today's biodegradable plastics rarely measure up, as they are typically compostable only under controlled conditions (such as, in industrial composters). Further research and game-changing innovations are needed.
Whatever happened to reducing and reusing?
Every kid remembers the iconic image — the reduce, reuse, recycle symbol featuring the blue circular shape with arrows. Yet these days only one of the directives is focused on — recycling. The fact is, we simply cannot recycle our way into a sustainable future. There are a lot of myths about recycling that are not true. Today, most food and beverage packaging ends up in either a landfill, an incinerator, or the environment. More recycling will not solve the plastic pollution problem.
So, while I applaud the UN for taking a leap with this initiative, it's time our industry agrees that the solution is not in recycling. It's in innovations that negate the need for recycling and shift focus to sustainable packaging and plastic reduction. I salute the innovations made by designers who are embracing new materials, such as sugar cane and other biodegradable solutions. I also think reusability will make a significant comeback now that COVID-19 is (hopefully) receding.
Oh, and one last word on the UN treaty makers: A recent photo shows the UN Secretary General, Antonio Guterres — a major supporter of the "End Plastic Pollution" resolution treaty — exiting his gas-guzzling private plane for an environmental summit … or could it be all-electric? Just saying.
Sign up for the Packaging Digest News & Insights newsletter.
You May Also Like
---