Wal-Mart holds a sustainable packaging expo
Wal-Mart holds a sustainable packaging expo
Having grown out of its debut venue at Wal-Mart Stores, Inc.'s headquarters facility in Bentonville, AR, the second edition of Wal-Mart's Sustainable Packaging Exposition hosted 135 suppliers of packaging equipment and materials for sustainability at the nearby John Q. Hammonds Convention Center in Rogers, AR, in mid-March. Representing the only trade magazine invited to the event, Packaging Digest learned from Amy Zettlemoyer, director of packaging for Sam's Club, that the two-day event was designed to give packaging suppliers and Wal-Mart and Sam's Club buyers and product suppliers the unique opportunity to interact with one another, while exploring the many innovations in packaging designed around sustainability. "This is the only place where the three groups can come together," she noted, adding that nearly 3,000 product suppliers were expected to attend.
Matt Kistler, senior vp of Marketing, Research & Insights for Sam's Club, left, and Amy Zettlemoyer, director of packaging for Sam's Club, speak with Rob Calvo of Lock n' Pop about his company's line of water-based, biodegradable palletizing adhesives.
Introduced to the press by Zettlemoyer, along with Matt Kistler, senior vp of Marketing, Research & Insights for Sam's Club, and Rob Eldridge, director of packaging for Wal-Mart, were five packaging suppliers that demonstrated the breadth of solutions being offered at the expo. These included APT Paper Group, a Chinese manufacturer of 100-percent-recycled paper pallets; Lock n' Pop (www.locknpop.com), which offers a water-based, biodegradable palletizing adhesive; iPAK Machinery Ltd. (www.ipakmachinery.com), a supplier of tray-forming machines; EvCo Research, LLC (www.evco-research.com), which produces coatings and adhe-sives using recycled polyethylene terephthalate; and Tegrant Corp. (www.scapackagingna.com), formerly SCA Packaging, showing its Arcel(R) molded-foam copolymer material and Green Cell(TM), a fabricated foam made from high-grade cornstarch and soybean oil.
During the event, Wal-Mart also made an announcement on the progress of its Packaging Scorecard, which became available to product suppliers on Feb. 1, saying, "the results from the first month of operation show active use of the scorecard and a strong interest from product suppliers to make their packaging more sustainable." To date, 2,268 vendors have logged on to the site, Wal-Mart says, and 117 products have been entered into the system.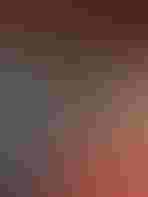 Amy Zettlemoyer, director of packaging for Sam's Club, walks reporters through a mock scorecard to demonstrate how different sustainability elements are weighted, as Rob Eldridge, director of packaging for Wal-Mart, looks on.
During a demonstration of the electronic-based scorecard, Zettlemoyer showed the three press members in attendance how it is being used to evaluate the sustainability of product packaging based on greenhouse gas emissions related to production, material value, product-to-packaging ratio, cube utilization, recycled-content usage, innovation, the amount of renewable energy used to manufacture the packaging, the recovery value of the raw materials and the emissions related to transportation of the packaging materials. "The scorecard was de-signed as a tool to help suppliers understand tradeoffs," she explained. Upon entering their product packaging information, brand owners are provided with a ranking, or score, for that package relative to their peers in each category.
The scorecard's metrics, according to Kistler, were developed with the input of Wal-Mart's nearly 300-person-strong network team, which includes representatives from associations, universities, packaging suppli-ers, industry consultants and others. For the first 12 months, Wal-Mart and Sam's Club's worldwide product suppliers will have the opportunity to experiment with and learn from the scorecard. Beginning Feb. 1, 2008, Wal-Mart will begin to measure and reward these suppliers against the scorecard. "We are giving them a year to get the information in, because some suppliers have several hundreds—if not thousands—of items that they need to input into that scorecard, and it's not something that we expect them to do overnight," Kistler told re-porters. "We wouldn't want them to do it overnight. It's the garbage-in, garbage-out philosophy: If the suppliers don't have good information, it's not going to help us at all."
The one-year trial will also provide Wal-Mart with the chance to re-evaluate metrics, if necessary. "The scorecard may change this year," Kistler related, "because we are getting feedback in some areas, and if the scorecard isn't right, we will change it and make it right."
Wal-Mart's bottom-line goal, as stated during the Clinton Global Initiative last September, is to reduce pack-aging by 5 percent by 2013—an objective that will be tracked through use of the scorecard. Ultimately, how-ever, Kistler noted that Wal-Mart's initiative has been designed to ensure business sustainability. "Sustainability is not just environmental sustainability," he said. "It's also business sustainability. Because if it's not going to work on the business side, we're not going to ultimately help the environment, because we will fail. So it's got to be about business sustainability."
Sign up for the Packaging Digest News & Insights newsletter.
You May Also Like
---