Will Compostable Film Prove a Fruitful Solution for Produce Waste?
Will Compostable Film Prove a Fruitful Solution for Produce Waste?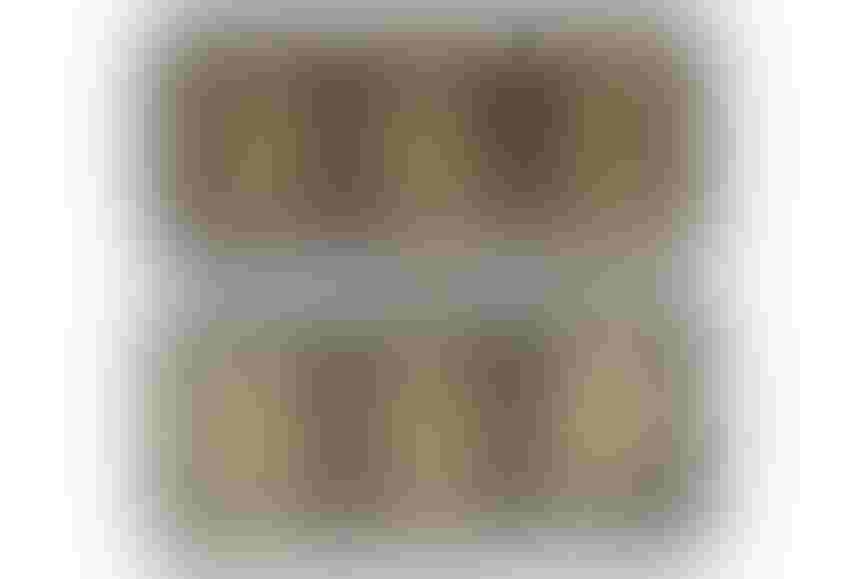 Pilot in India for packs of precut mushrooms shows difference in standard film versus BioFreshPak bioplastic film (bottom) after seven days.
New BioFreshPak film boosts shelf life without refrigeration and is ambiently compostable within 180 days.
Packaging continues to perform a number of key roles in the promotion, marketing, and protection of the goods. It's that last role where packaging can take on a starring role to help reduce food waste.
Correct packaging, testing, and temperature control are fundamental to enhancing the shelf life of fresh produce, which is all the more vital as figures for global food wastage continue to soar. Current estimates place that amount close to 1.6 billion tonnes. Relatedly, World Food Waste reports that one ton of food waste prevented could save 4.2 equivalent tons of carbon dioxide.
Consumer demand for fresh, convenient and healthy foods that are nutritious and safe has led to an increased amount of fresh-cut vegetables, fruits, and ready-made convenience foods. Unfortunately, these kinds of foods typically have a short shelf-life due to inadequate temperature and packaging management.
Landfilled produce amounts remain high even in developed countries with modernized packaging and temperature-management conditions. In developing countries, the situation is far worse as a high percentage of food is wasted between harvest and market due in the main to poor packaging. In India some 40% of foodstuffs are wasted before reaching the market; all packaging is done at the processing stage and most of it traps moisture, which causes the food to rapidly deteriorate.
Food spoilage represents an environmental problem as well as an ethical issue, which is why being able to increase the shelf-life of food is a key step.
Fruitful BioFreshPak pilot in India.
Food spoilage that occurs due to poor packaging is an important challenge for organizations to solve. That spurred Innovate UK, with the help of the Newton Fund, to back a British and Indian consortium to find a solution to the problem.
The project started in September 2017 in India has led to the successful completion of trials for a unique breathable film made of compostable polymers and waste starch.
The project's consortium focused to slowing ripening and enhancing the storage stability of food during transport, even at higher ambient temperatures. Current solutions such as polylactic acid (PLA) film have proven successful, but only to a point: PLA is slow to decompose outside of a controlled environment. Unfortunately, most of it ends up in landfill where it is estimated to take somewhere between 100 to 1,000 years to decompose.
The consortium's innovative plastic film, BioFreshPak, slows ripening and enhances storage stability of food during transport, even at high temperatures. Its unique blend includes thermoplastic starch (TPS) and other polymers that are room-temperature compostable. The film offers selective humidity and permeability control to maintain nutrients. Furthermore, this film has the capacity to increase storage-life performance of specific foods by two to five days without refrigeration.
Unlike PLA, which relies predominantly on genetically modified corn, BioFreshPak is produced with under-utilized agricultural byproducts such as second-grade tapioca starch from cassava processing waste. It is compostable in ambient conditions, breaking down in less than 180 days.
Reducing food spoilage and therefore waste goes a long way towards addressing interconnected sustainability challenges, such as climate change, food security, and natural resource shortages. It's game-changing packaging solutions such as BioFreshPak that take us closer to our goal of drastically reducing food waste.
Consortium members:
Sign up for the Packaging Digest News & Insights newsletter.
You May Also Like
---