Nondestructive testers can yield rapid return on investment, says PTI
Nondestructive testers can yield rapid return on investment, says PTI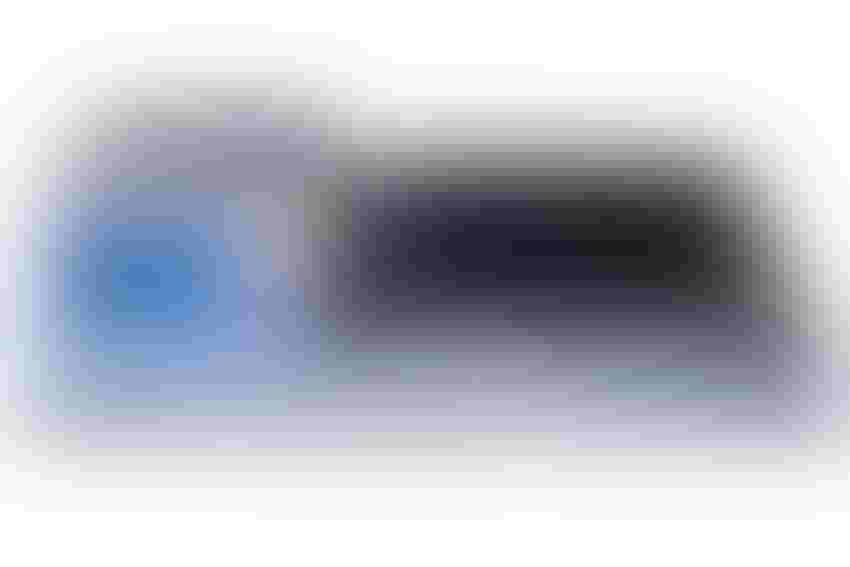 The VeriPac 310 with integrated flex chamber for testing dry filled flexible packaging. Image provided by PTI.
Nondestructive package testing offers engineers and quality control professionals a means to reduce waste and to increase the frequency of their package inspection, with much higher accuracy, reports Michelle Wolf, marketing communications manager for PTI - Packaging Technologies & Inspection. "Non-destructive, quantitative inspection technologies for pharmaceutical and medical device packaging is the direction the industry is headed versus using primitive test methods that are subjective to the operator and not repeatable," she tells PMP News. "Test methods that are repeatable, reliable, and provide quantitative test result data are the preferred solutions for package integrity testing for a number of reasons." 
PTI will be showcasing its new VeriPac FLEX system for food, pharma, and medical applications at the upcoming WestPack exhibition February 7-9 at Booth #5485. Specifically it will be demonstrating the VeriPac 310 with integrated flex chamber, which is a small-footprint, non-destructive quantitative test method for dry filled flexible packaging, says Wolf. 
Designed for pouches and other flexible package formats, the VeriPac FLEX Systems can be used to conduct vacuum decay leak testing according to ASTM method F2338. The system yields a "pass" or "fail" result as well as quantitative data that correlates to a leak rate, the company reports. The systems are available with several different configurations for both the leak test instrument and the test chamber for packages ranging from small sachets and stick packs up to very large bulk size pouches and bags.
"The VeriPac series can test a wide range of packaging formats ranging from vials, ampoules, blisters, and flexible packaging," Wolf explains. "The type of test chamber used (integrated, small drawer, large drawer, mega flex, rigid, custom) depends on the packaging specifications and test sensitivity requirements."
Also offered for flexible packaging is the Mega Flex chamber, which is a large format test chamber for larger size packages. In addition, PTI offers the ability to custom design a test chamber for special applications. 
When asked by PMP News whether operators could use multiple test chambers on one testing system, Wolf explains that "with the VeriPac IFC integrated flex chamber, since it's a single footprint system, switching to another chamber would not be recommended. However, it is possible with the VeriPac standalone systems. If a customer has to test a flexible package and a rigid container, they can purchase the VeriPac tester with the two different test chambers for each package format and switch between the two.  The software offers the ability to store recipes and test criteria, so it's easy for the operator to change from one product to another."
PTI reports that users could see a rapid return on investment when comparing vacuum decay leak testing technology with destructive methods such as the water bath or blue dye leak tests. "Upgrading your test method to a non-destructive technology provides significant cost savings because you are no longer destroying product, many of which can be very costly, to perform package quality testing," says Wolf. "Especially for medical, pharmaceutical, and nutritional products, utilizing a reliable non-destructive quantitative test method results in very fast ROI, not to mention the improved quality and process control." 
Vacuum decay technology, in addition to being an ASTM test method (ASTM F2338, Standard Test Method for Nondestructive Detection of Leaks in Packages by Vacuum Decay Method), is also listed in the USP . "Most recently the USP Chapter was rewritten, graduating it from a soft guide on container closure integrity to a more detailed document to establish best practices for container closure integrity and package integrity testing. The USP Chapter presents relevant methodologies that can be deployed for container closure integrity testing (CCIT), giving industry experts and the FDA a menu of technologies that have a proven track record of providing reliable non-subjective test results. Technological advances have improved test method reliability, sensitivity, and testing capabilities not available before."Wolf says that "PTI offers a full line of technologies for many applications and works closely with clients to ensure we match the right solution with their testing needs. It's not one-size fits all and we carefully evaluate each application, also offering full service test method development and feasibility studies to prove the technology/solution."For more details, please visit PTI at Booth #5485 at WestPack. 
Sign up for the Packaging Digest News & Insights newsletter.
You May Also Like
---