Beverage packaging: Winemakers team up for sample kits
Beverage packaging: Winemakers team up for sample kits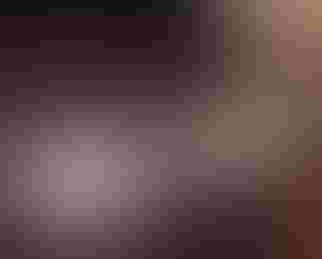 Tasting Room
Tasting Room
TastingRoom Inc., creators of innovative sample-sized (50ml) wines packaged in mini bottles and tasting kits, announced additional premium wineries incorporating TastingRoom Inc.'s wine sampling kits into their trade and consumer marketing plans this Spring. Top branded, award-winning Napa and Sonoma wineries including Trefethen Family Vineyards, Grgich Hills Estate, Patz & Hall, Chateau Montelena Winery and DeLoach Vineyards announced plans to use TastingRoom Inc.'s distinctive product sampling solution to market and sell their premium wines.

TastingRoom, Inc.'s kits are an easy, low cost way to expose customers and channels to new wine vintages and varietals before they purchase bottles or cases. The winery sampling kits boast brand labeling, high-quality display packaging and wine tasting menus written by the wineries and winemakers.

TastingRoom, Inc.'s patent-pending decanting process creates a perfect pour of wine in a mini glass wine bottle, replicating both the taste and look of the larger format bottle that the wine was originally transferred from.

Designed from the ground up to be a high-volume, commercial solution for premium wines, the company creates the wine tasting samples via its inventive T.A.S.T.E. Technology (Total Anaerobic Sample Transfer Environment). The "clean room"-styled decanting process is unprecedented and distinguishable from any other wine sampling offering on the market today.

Using this method, wineries have the ability to recreate replicas of their wine in smaller sizes, packaging them into kits for both trade and consumers, and ultimately providing a range of uses to expand reach and sales potential.

"TastingRoom Inc.'s sample size formats provide an opportunity to introduce our wines to the trade and customers in locales that have been unattainable thus far," said Janet Trefethen, CEO of Trefethen Family Vineyards. "Now we can bring a wine tasting experience to their front door, broadening exposure to our wines and opening us to new markets. It's a win-win."

"We're excited to introduce our wines to new customers using this amazing new technology," said Violet Grgich, Proprietor, Vice President, Grgich Hills Estate. "It can accurately bring to your home the taste and aroma of a 750ml bottle of wine in 50ml sample sizes, at a fraction of the cost. We're also using individual bottles so our sales staff can taste more accounts on more of our wines—including our expensive Special Selections wines—at their convenience. They don't have to open a 750ml bottle for just one or two accounts."

Wineries have the flexibility to choose the wines they put into the sampler kits allowing each to creatively market and showcase their wines in whatever manner they choose. These premium Napa and Sonoma wineries are creating a wide variety of kits for use, including tasting flights of new releases, exclusive side-by-side tastings of single vineyard varietals, library wine samplers, tastes of the top sellers and more.

Leading-edge Napa and Sonoma wineries like Trefethen Family Vineyards, Grgich Hills Estate, Patz & Hall, Chateau Montelena Winery and DeLoach Vineyards join Domaine Carneros, Seghesio Family Vineyards and others in using TastingRoom Inc.'s wine tasting samplers and kits for marketing to trade contacts, as well as to consumers through their wine clubs, in tasting rooms and at events.

SOURCE: TastingRoom Inc.

.
Sign up for the Packaging Digest News & Insights newsletter.
You May Also Like
---