McCain launches new frozen food brand platform, with redesigned packaging
McCain launches new frozen food brand platform, with redesigned packaging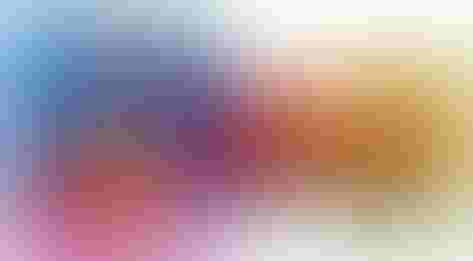 McCain Anthem frozen-food brand redesign
McCain Foods has launched a brand platform that includes new packaging designs for its frozen pizza, pizza pockets, and potato lines in Canada. The packaging was designed by Anthem Worldwide.

The impetus behind the redesign is in response to McCain Foods' commitment to use ingredients like specially selected potatoes, real cheese, green peppers and vine-ripened tomatoes in its products -- simple ingredients that consumers would find at home -- and take out unfamiliar ingredients or explain to consumers what they are and why they are used. With health and wellness top of mind for many consumers today, McCain is shifting the conversation away from the ubiquitous "What's for dinner?" to the more enlightened, "What's in dinner?"

And what's in dinner is the focus of the journey McCain has begun to reformulate its recipes to bring great taste and nutrition more naturally to Canadian consumers. The Company has already reformulated more than 70 of its frozen pizza, pizza pockets, and potato recipes with plans to continue the transformation of additional products in its portfolio. The new designs by Anthem capitalize on the simplicity of the ingredients and communicate "clean and real" ingredients.

Heather Crees, vice president of marketing at McCain Foods, said, "Research shows that eighty-five percent of Canadians are looking for prepared foods that are made with real ingredients they can recognize and eighty-six percent want food companies to be more transparent about the ingredients in their food products. We are responding to their need for simplicity and transparency and believe this will help strengthen Canadian consumers' connection with the McCain brand."

Added Crees, "Anthem helped McCain visually communicate our promise of great taste, and real, clean ingredients in a simple and compelling way on our packaging. The design system they created to support this will carry strong visual cues across all our product categories."

The redesign of the packaging also leverages the back panel to bring greater transparency to consumers with more detailed messaging. Gary Oakley, creative director of Anthem Worldwide's Canadian office, noted: "The communication architecture we created for McCain packaging also extends to the back panel. It reinforces the simple ingredients message and helps re-connect the consumer to the McCain It's all good™ message."

Added Oakley, "Our approach was to create a design that conveys a simple, wholesome, and natural message. We achieved this by removing tertiary visual elements and simplifying the message to draw attention to the clean, simple ingredients -- whole ingredients such as potatoes for the potato products and wheat for the dough in the pizza products."

Anne Dean, managing director of Anthem Worldwide's Canadian office, said, "It was easy to be inspired by the McCain promise and the idea that the only ingredients in food, should be food. We are proud to be part of the team supporting McCain's relaunch of all the products in its frozen food portfolio and of bringing McCain's commitment to healthy eating to shelf."

Bob Cockerill, regional managing director of Schawk's Canadian operations, commented: "Anthem and Schawk, agencies of record for the international frozen food leader, worked side by side with McCain Foods to help create a compelling and consistent brand experience on-shelf for Canadian consumers. By working closely with all stakeholders, Schawk supported the McCain promise and Anthem's expression of it through the packaging design -- by managing color and image fidelity precisely to strengthen the appeal of these clean and real ingredients. Schawk also recommended a matte finish for the frozen potato flexible bag which creates a more natural look."

SOURCE: Anthem Worldwide

.
Sign up for the Packaging Digest News & Insights newsletter.
You May Also Like
---