Phillips Distilling relaunches vintage spirits brands in special packaging
Phillips Distilling relaunches vintage spirits brands in special packaging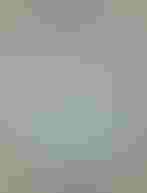 Phillips Sno Shoe

Phillips Bonafide Originals
Phillips Distilling Company, a five-generation creator of premium spirits, is launching its "Bonafide Originals," a limited-edition roll-out of Phillips' most memorable brands from the 1930's to 1970's. The collection reintroduces four of Phillips' principle spirits as they first appeared in their original and collectable packages. The four brands include Phillips Peppermint Schnapps, Phillips Gin-Ka, Phillips Sno Shoe Grog and the original Phillips Vodka.

"We have a fierce, five-generation commitment to quality, innovation, people and partners, and we wanted to remind people where this tradition and dedication all began," said Dean Phillips, CEO and president of Phillips Distilling Company. "The Bonafide Originals Collection is an exciting way to bring the focus back on our founding spirits, leading up to the celebration of our 100 year anniversary in 2012. The vintage packaging is sure to elicit fond memories for many consumers and introduce some classics to a whole new generation."
   
All of the four Bonafide Originals brands were innovators of their time. In 1935, Ed Phillips & Sons Co. salesman, Al Dorsch, noticed a peculiar phenomenon in Minnesota saloons - patrons dropping peppermints into bourbon, which had not been aged properly, to smooth the rough taste. After experimenting with recipes in the original Northeast Minneapolis plant of Phillips Distilling Co., Dorsch created Phillips Peppermint Schnapps - America's first schnapps.

Marking the 75th year of its availability, Peppermint Schnapps is the first Bonafide Original now available with its original label. Instantly a popular spirit among the post-prohibition crowd, Phillips Peppermint Schnapps has been a part of American culture for over half a century. Phillips Peppermint Schnapps evokes fond memories of warming up with hot cocoa served with schnapps, pulling a bottle out of a tackle box on a crisp autumn day or cozying up next to a fireplace in a tavern.

Gin-Ka, the "Happy Blend" of gin and vodka, was first introduced in 1971 and was wildly popular among the "Mad Men" generation of archetypal housewives and businessmen. Phillips Sno Shoe Grog, the original outdoorsman's favorite blend of brandy and peppermint schnapps, was first introduced in 1963. The timeless original Phillips Vodka, one of America's first and most well-known vodka brands, was first introduced in 1947. These are the brands that filled thermoses at City Stadium, Lambeau Field and the Met, and filled glasses during the New Deal and World War II.

"The tradition and memories these spirits represent are the philosophy behind the care and quality that goes into each product," said Phillips. "We prepare each bottle as if it were a gift to our best friend. Here's to the stories told long ago and to those yet to be written."

Peppermint Schnapps is currently available in select markets. Affectionately known as "Pep 60," Phillips Peppermint Schnapps is still prepared according to the original, all-natural recipe and is best enjoyed as a shot, on the rocks or in hot cocoa. Gin-Ka will be available summer 2010, and Phillips Sno Shoe Grog will be available fall 2010. The original Phillips Vodka will be released in early 2011.

SOURCE: Phillips Distilling Company

.
Sign up for the Packaging Digest News & Insights newsletter.
You May Also Like
---