Best in New Food and Beverage Packaging March 2023
Best in New Food and Beverage Packaging March 2023
Pepsi's redesigns after 14 years, Snapple's AI, Coca-Cola's refill test, label-less wine bottles, Pringles "March Mustache" canisters, Coors-icles, Tetra Pak's R&D, Hellmann's Smart Jar.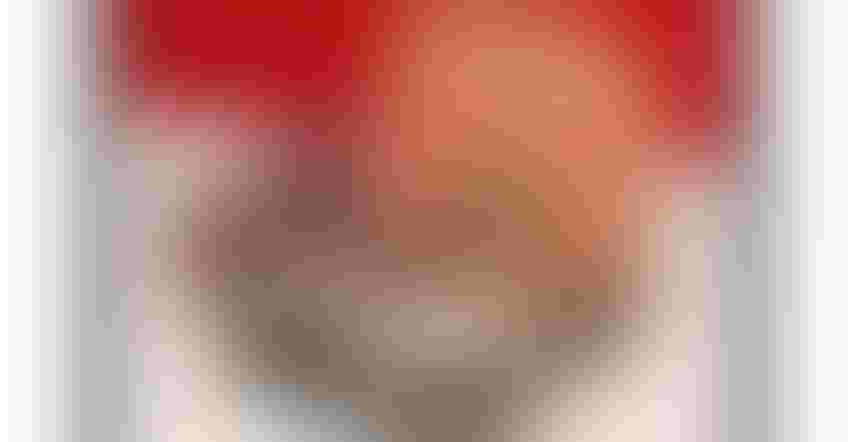 Food and beverage brands constantly launch new products and new packages, many of which are posted to social media — if you can find them. Packaging Digest highlights the best of them on a regular basis, with the most recent "find" at the beginning.
This content archives the food and beverage packaging stream for March 2023. You'll find Pepsi's first redesigns in 14 years, Nissin Foods debuts breakfast noodles in a cup, Snapple's artificial intelligence (AI) QR code labels, Heinz UK's award-winning cups molded with 39% recycled plastic that are curbside recyclable, Coca-Cola's refill test, Crate's introduction of label-less wine bottles, Pringles "March Mustache" NCAA basketball limited-edition canisters, Coors' beer-flavored Coors-icles ice pops, food traceability technologies, beer cans versus bottles, Tetra Pak's paper-centered research and development, Hellmann's Smart jar, amd much more.
You'll find the current stream at Best in New Food and Beverage Packaging. For more packaging news as it happens, be sure to follow Packaging Digest on Twitter. 
Pepsi packaging sees first redesign in 14 years.
Italian sauce brand Casa Marrazzo turns to geometric packaging design for distinction.
Cup Noodles Breakfast adapts ramen noodles in flavors including maple syrup to AM eating.
Glen Moray single malt Scotch whisky Explorer line receives a modern makeover.
VTT's invests €1.5M R&D for cellulose replacement for plastic food packaging film.
Insights into packaging traceability market in the food supply chain.
With help from Berry Global, Heinz UK's award-winning pots aka cups use 39% recycled plastic and are curbside recyclable.
Snapple drinks brand taps artificial intelligence (AI) marketing campaign via on-label QR code.
Are you also mesmerized by this wild packaging design for Deep Hypnosis brandy?
Taghleef Industries develops a recyclable film for individually wrapped cheese slices.
Tiny pH sensor that tells when food has spoiled in real time.
Design's impact on food packaging.
Study addresses the burning question: is beer fresher in cans or bottles?
Coca-Cola testing soda refill machine in Sweden to gauge consumer interest in purchasing a refillable beverage container.
Dairy West teams up with students at BYU to re-design dairy packaging.
Edible food packaging.
Crate introduces the world's first label-less wine bottles.
Pringles "March Mustache Collection" limited-edition packaging spotlights mustached NCAA college basketball players.
Coors Light introduces beer-flavored Coors-icles.
Innovative Eeasy Lid gains first customer, pasta sauce maker Guglielmo's Sauce available in more than 250 stores.
Packaging Digest's 2x monthly Food & Beverage Packaging Newsletter was published today with article about nanotechnology in food packaging, F&B design trends, and more.
Beer distillate bottles get an attention-getting wrap.
Tetra Pak drilling down deep into materials science in order to optimize paper packaging starting with straws.
Baladna launches white cheese innovation in aseptic carton packs in Qatar using unique filling technology that mixes ingredients inside the carton.
Hellmanns is testing a "Smart Jar" design that will indicate fridge temperature to reduce food waste.
Swiss marketing law: Toblerone's iconic Matterhorn mountain peak not allowed on packaging after manufacturing location change.
Pizza Hut's Big New Yorker March Madness basketball packaging ready to play.
United Caps launches tethered closure for beverage cartons.
Charter Next Generation, Revolution Sustainable Solutions collaborate to drive adoption of post-consumer recycled LLDPE for food and flexible packaging applications.
Meteorito's wine packaging design echoes the "footprints of man".
Nanotechnology's food packaging future is favorable.
Branding, packaging, and digital design for High Tide cannabis-infused drinks have a 1970s vibe.
PepsiCo to trial new paper-based multipack packaging for Walker Crisps.
Microwave packaging market predicted to grow $21.2 billion by 2030 at a 5.5% CAGR.
Frequent breakages reported on eco soft drinks packaging.
ProAmpac introduces curbside recyclable, heat-sealable ProActive Recyclable Paper-1000.
Hot Pockets' limited-edition Magic: The Gathering Arena packaging celebrates the game system's 30th anniversary.
Unique limited-edition olive oil packaging elevates the brand to super-premium level.
For more, see February's 's Best in New Food & Beverage Packaging.
Sign up for the Packaging Digest News & Insights newsletter.
You May Also Like
---