4 Packaging Lessons from Kiwi's Global Supply Chain
4 Packaging Lessons from Kiwi's Global Supply Chain
New Zealand's iconic fruit shipped globally provides four valuable lessons on how to optimize produce packaging and reduce food waste.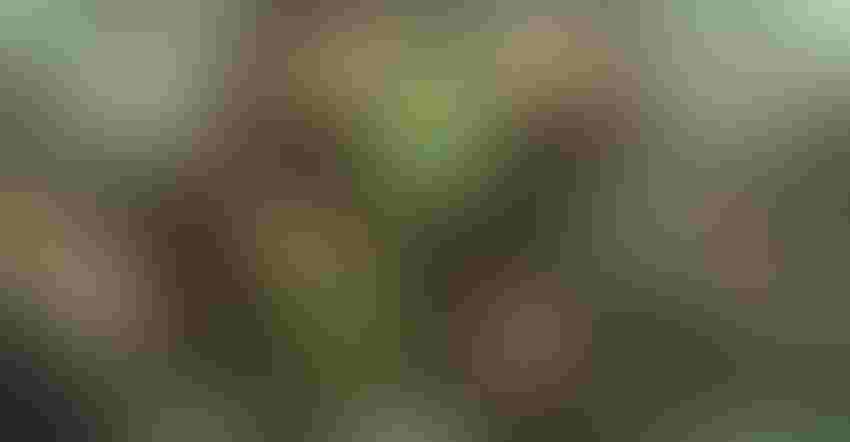 puhimec/iStock via Getty Images
Food scientist Claire Sands continues a south-of-the-equator learning adventure that started in Australia in New Zealand.
The long harvest season of New Zealand kiwi and one of the world's longest supply chains present unique packaging challenges. These packaging solutions are intriguing because they can be used for other types of produce packaging.
First some background on kiwi packaging:
The most common packaging used for kiwi are either high-density polyethylene trays or loosely packaged bulk kiwi that are loosely bagged to aid in fumigation and reduce unboxing for subsequent resorting.

Ventilated corrugated boxes aid in the rapid cooling of pallet loads of kiwi and the maintenance of controlled temperatures during pallet stacking and extended storage for up to five to eight months.

The most common interlocking rectangular tray pack uses double-wall C-flute corrugated and E-flute that's overlapped and glued on each corner to create triple-wall internal corner supports.
At Massey University in Palmerston North, New Zealand, post-harvest researchers John Bronlund, Andrew East, Eli Gray-Stuart and Richard Love have brought packaging science's goal of sustainably reducing food waste into sharp focus in this four-step summary:
1. Optimize packaging and shipping space using modeling.
Computational fluid dynamics (CFD) and dimensional weight optimization (DIM, the amount of space a package occupies versus its actual weight) have been used to optimize the void spaces between packages.
"We optimized packaging strength as a function of cooling rates, case dimensions, venting, and pack density using a synthetic kiwi during the off-season," Bronlund explains.
This allowed the team to optimize packaging while not interfering with production. 
2. Use advanced sensing technology to prevent food spoilage.
Kiwi is particularly susceptible to ethylene — just 10ppb of ethylene in the container causes unwanted ripening of all kiwi, shortening the storage life.  East's team discovered that non-perforated films and modified atmospheres of 12 to 15% oxygen and 3 to 4% carbon dioxide prevented kiwifruit softening.
"We determined that using cutting-edge grading technologies, such as image processing and NIR (near infrared spectroscopy), to segregate kiwi by maturity level and size reduces spoilage," East adds.
3. Deliver true sustainability through future proofing of packaging.
Work is being done to make Kiwi packaging "future proof" and to develop the most sustainable export packaging.  Given that the bulk of New Zealand kiwi is destined for the export market, kiwi packaging must conform to sustainable packaging rules in each unique marketplace.  Plastic packaging, for example, has been abolished in France despite the role it plays in maintaining the acceptable appearance of kiwi.
"Our Life Cycle Impact (LCI) modeling helps define what's the most sustainable package for different end markets in order to meet the unique regulatory requirements, overseas disposal options, and packaging sourcing from within or near New Zealand," Gray-Stuart explains. "To achieve a more sustainable food system, the whole environmental cost of cultivating, packing, processing, and delivering food, as well as the environmental costs of obtaining and disposing of packaging, must be considered. We hope to ensure that our kiwi export packaging is as environmentally friendly as possible."
4. Capture, retain, and share packaging learnings.
The university team's knowledge is shared through food engineering, food technology, and packaging courses. Food technology students develop a product, including its packaging, in their final year food innovation course.
"Engaging with and being able to innovate around sustainability and the functional properties of packaging are an important learning outcome for our food technology students," says Love. "Our graduates have the skills and knowledge to have a real impact in the industry."
It's a model that brand owners would be well-served to follow, too.
More resources can be found through the following links:
Benefits of modified atmosphere packaging in maintaining 'Hayward' kiwifruit quality at room temperature retail conditions;
Quantifying the ethylene induced softening and low temperature breakdown of 'Hayward' kiwifruit in storage; and
Segregation of "Hayward" kiwifruit for storage potential using Vis-NIR spectroscopy
Claire Sand has 30+ years of experience in industry and academia. She's owner of Packaging Technology and Research and Gazelle Mobile Packaging and an Adjunct Professor, CalPoly, Michigan State University, and the University of Minnesota. You can reach her at www.packagingtechnologyandresearch.com or [email protected].
Sign up for the Packaging Digest News & Insights newsletter.
You May Also Like
---