2 Reasons Medical Device Outsourcing is Poised for Growth
2 Reasons Medical Device Outsourcing is Poised for Growth
Demand for sterilization is one of two key drivers of medical device outsourcing services. MEDicept's Kim Trautman reflects on how that and other factors are changing the landscape for device manufacturers and their contract packagers.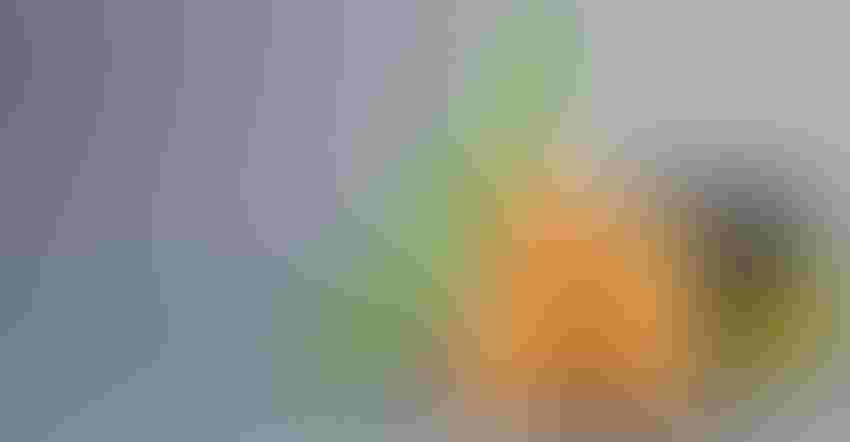 Image courtesy of Andrii Yalanskyi / Alamy Stock Photo
According to a recent report by Grand View Research Inc., the global medical device outsourcing market is expected to reach $292.93 billion by 2030, registering a compound annual growth rate (CAGR) of 12.1% during the forecast period. Reasons for the expected growth include compliance with regulatory standards, as well as the rising demand for sterilization services as a result of the pandemic.
Other research reports predict similar healthy growth for the medical device outsourcing market: Allied Market Research, for instance, forecasts a huge increase in outsourcing services over the next decade as medical device manufacturers pursue cost-cutting measures and speed time to market while ensuing that they meet industry regulations.
The surge in outsourcing is also being attributed to the world's aging population, which is accelerating the demand for medical devices and supplies. Furthermore, industry analysts predict that a growing number of medical device companies will turn to outsourcing so that they can focus on core competencies, such as marketing.  
Kim Trautman, managing director and vice president of MEDIcept, airs her views with Packaging Digest on how some of these changes — particularly more-stringent regulatory requirements — will affect the contract packaging industry, as well as the medical device companies it serves.
What are the main challenges for medical device contract packagers and how are you solving them?
Trautman: As the FDA [Food and Drug Administration] goes back to performing medical device inspections after COVID restrictions, recently there have been a number of manufacturers and contract service provider FDA Form 483s issued surrounding process validation. In fact, MEDIcept is currently assisting several clients with responding to FDA Form 483s, as well as Notified Body non-conformances, related to packaging, controlled environments, and sterilization.
As part of supplier controls under the FDA Quality System Regulation 21 CFR Part 820.50 and ISO 13485:2016, Clauses 4.1.5 and 7.4, finished device manufacturers are responsible for process validations related to contract services, such as packaging and sterilization processes. The finished device manufacturer is required to have reviewed and "approved" the objective evidence of process validations even if performed by contractor packagers and sterilizers as part of their supplier controls.
So even if a contract packager is not a finished device manufacturer and is not typically inspected by the FDA, the pressure to have compliant objective evidence of process validation, including environmental controls, has been stepped up by global regulators. The finished manufacturers are now cascading that pressure down to their supplier of these outsourced processes.
Why and how are changes to medical device regulations and standards impacting the need for outsourcing?
Trautman: The biggest changes to medical device regulations and standards related to outsourcing are coming from two key sources: 
1. European Union Medical Device Regulation (EU MDR) and EU In Vitro Diagnostic Regulation (EU IVDR).
The EU MDR and IVDR requirements are driving increased use of outsourced services related to many things, including contract authorized representatives, biocompatibility testing and material testing, Clinical Evaluation Report (CER) services, internal auditing services, and post-market data analysis services, along with all the other typical outsourced manufacturing services. Manufacturers still have so many gaps to fill on the increased EU requirements that internal resources are stretched and/or the necessary competencies/equipment needed to satisfy these requirements are not within the company.
"Manufacturers still have so many gaps to fill on the increased EU requirements that internal resources are stretched and/or the necessary competencies/equipment needed to satisfy these requirements are not within the company."
2. New proposed rule from the US Environmental Protection Agency (EPA) related to ethylene oxide (EO) emissions for EO sterilizers.
The new proposed rule by the EPA will likely have a profound effect on all medical device manufacturers that require sterilization services. Many finished device firms will likely have to determine if the new EPA requirements are worth the capital equipment expenditure vs. turning to contract sterilizers. And for contract sterilizers to recoup the expenses of these new emission reduction requirements, they'll have to determine how to meet these new stricter requirements for EO emissions, which will eventually affect pricing of EO sterilization as well as other sterilization methods. The effects of this new proposed rulemaking will have to be watched carefully over the next five to 10 years.
Sign up for the Packaging Digest News & Insights newsletter.
You May Also Like
---