50 Years in the Making: How Air Fryers Are Revolutionizing the Kitchen
50 Years in the Making: How Air Fryers Are Revolutionizing the Kitchen
Food companies are adding cooking directions and front-of-pack icons to their packages, tapping into the consumer popularity of this convenient tabletop appliance.
As a Gen Z-er, I grew up with meals made in the oven, slow cooker, or the mighty microwave. My mom loved the quick preparation the microwave provided, and the slow cooker was used whenever mom had the forethought to organize the ingredients in the morning. With two working parents, quick-fix meal options were so much easier than having to prepare a complete meal after work. But times have changed, and so have innovations in the kitchen.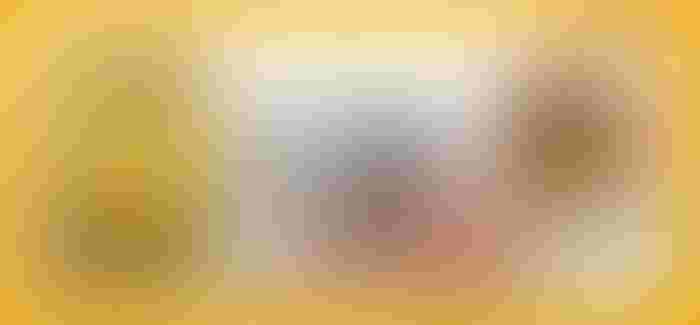 Tom Newmaster
Today, the hottest kitchen appliance is the air fryer — and it's changing the cooking landscape. Virtually everything can be made crisper, better, "healthier" by using an air fryer.
The history of the air fryer.
An inventor in the Netherlands named Fred van der Weij was simply looking for a way to crisp French fries (without deep-frying) when he created the air fryer in 2005. It took him three years to develop a prototype, and his egg-shaped fryer, produced by Philips, was introduced in 2010 at Internationale Funkausstellung, a major consumer electronics fair in Berlin. It combined close-range radiation and increased air flow to better heat the food's surface. Philips now owns the patents for Mr. van der Weij's technology.
Major kitchen-appliance companies like Cosori, Ninja, Cuisinart, and Instant Brands quickly introduced models of their own. They've also added the air-fryer function to other appliances, like convection and home ovens and pressure cookers.
Air fryers by the numbers.
Air fryers, which are essentially portable convection ovens, have become a nearly essential cooking appliance in America. Sales of air fryers increased by 76% over 2020-21, with 25.6 million units sold for a total of nearly $1 billion. And, more than just countertop décor, consumers put them to use regularly. NPD finds that air fryer use has increased by more than 60% at dinner occasions during the past two years.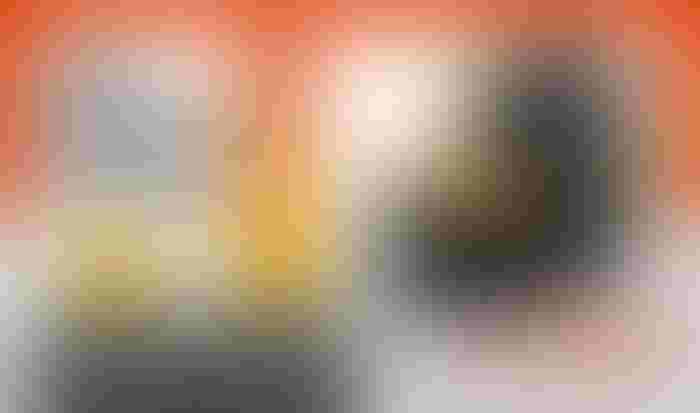 Tom Newmaster
With over 80% of meals prepared at home since the pandemic, people are looking for appliances that make their food prep easier, healthier, and faster, and for many, air fryers are the answer. Versatility is another reason that air fryers are popular. Air fryers create crispy or chewy foods, bake cakes, and roast chickens — while using only a small amount of oil. Users are continually looking for recipes to take full advantage of the appliance's functionality. In fact, air fryer cookbook sales reached 971 million units in 2021, up 11% over the prior year, outpacing total cookbook category performance.
Social-media influencers have ratcheted up the creativity of recipes made in the air fryer by demonstrating its virtues. On TikTok, content creators have banked millions of views by pushing the limits of what can be made in the air fryer — everything from elote and steaks to doughnuts and cheesecake. Currently, there are 2.6 billion views under #airfryer and another nearly 700 million under #airfryerrecipes.
Interestingly, two other perks air fryer owners enjoy is that (1) They use less energy than an oven, so they save people money and meet sustainability goals; and (2) Individuals with back issues can cook without having to bend over excessively as they would while using a traditional oven.
Use this correlation to put air fryers' surge in popularity into perspective: it is now considered the fourth most-popular kitchen appliance in use today, after the oven, toaster, and microwave, with 60% of households owning one.
People have spoken, and companies are listening — not only with new products boasting being cooked using air-fryer methods, but also with updated packaging that includes air fryer directions. And for a packaging guy like me, the latter is pretty important.
Updated packaging featuring air fryer directions.
Not since the microwave was introduced in the 1970s has a product demanded such attention. As the surge of the microwave forced companies to include microwave instructions on packaging, air fryer users are demanding the same for their newest trusted appliance. 
Air fryers are now used so often that it is a matter of food safety to update packaging on products to include air fryer directions, ensuring food is properly cooked.
As this British article details, replacing old packaging with fresh, updated packaging that includes air fryer directions is a necessity. Air fryers are now used so often that it is a matter of food safety to update packaging on products to include air fryer directions, ensuring food is properly cooked. Considering the virtually millions of products that are air-fryer compatible, the scope of work to update packaging must seem daunting.
For instance: Tyson is a third of the way through adding air fryer directions to its packaging for its frozen prepared foods, and have experienced a positive shopper favorability for these products. Many others are objectively following suit.
In addition to detailed directions on the back of the package, the need for good icons on the front of the package has become even more important. Quick communication of the preparation method is key to grabbing consumer attention …
My company, FORCEpkg, has been tasked with adding air fryer directions to packaging. In addition to detailed directions on the back of the package, the need for good icons on the front of the package has become even more important. Quick communication of the preparation method is key to grabbing consumer attention, as well as weaving in all of the more traditional preparation recommendations by the brand.

Tom Newmaster
Air fryers are providing healthier versions of shoppers' favorites.
Food companies have piggybacked on the appliance's popularity. Since 2019, many Ore-Ida products have come with air-frying instructions. Tyson items like chicken nuggets and strips have similar directions, and the company is selling premade air-fried chicken. Louisiana Fish Fry makes coating mixes specifically for the air fryer.
Who else is boasting air-fried foods? Here's a list:
• Nestle frozen cookie dough.
• Nestle Hot Pockets.
• Campbell potato chip companies (Kettle brand).
• DiGiorno pizza bites.
• Stouffer's pizza bites.
• Tyson chicken strips, parmesan-seasoned chicken bites, chicken nuggets.
• Gorton's Seafood frozen fish: Started by putting air fryer cooking instructions on its website. Then, it added the directions to packaging. In January 2023, it unveiled Air Fried Butterfly Shrimp and Air Fried Fish Filets.
• Kellogg started including air fryer instructions for its Morningstar Farms products in early 2021 in response to customer inquiries.
• Hormel Foods has been responding to consumers' air fryer demand by updating its packaging and adding recipes on its website and cooking videos on YouTube. SPAM now has air fryer directions. Yum!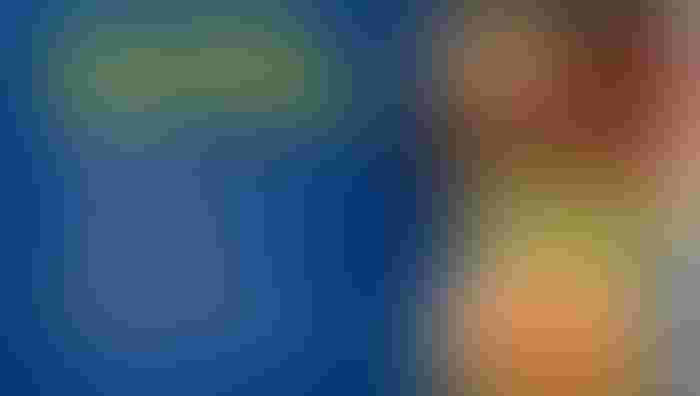 Tom Newmaster
Of course, with sustainability on everyone's radar, how does the air fryer measure up? Pretty well, actually.
Air fryers and sustainability.
One of the main environmental benefits of air fryers is that they use less energy than traditional cooking methods. In contrast, traditional methods, such as oven-baking or stovetop-cooking, can take a long time to heat up and cook food. This leads to an increase in energy use and contributes to greenhouse gas emissions. Also, air fryers are smaller, so portion control is better exercised. Plus, they do a much better job of reviving leftovers (when compared to the oven or microwave), thereby lessening food waste, again.
In addition to these benefits, using an air fryer can also help to reduce your overall carbon footprint. Because air fryers use less energy and can help reduce food waste, they can help lower your overall consumption of natural resources by reducing your contribution to greenhouse gas emissions and other environmental problems, such as air and water pollution. Way to go, air fryers!
Mr. Reality Check.
Yes, air fryers are an intriguing — and clearly popular — kitchen innovation. But they're still miles behind the other three top appliances. If you think about the almighty microwave, there is nary a house in America that doesn't own one. But imagine this: you check into a hotel room, delighted to discover the addition of an air fryer to the room's appliances (nestled right between the mini-fridge and the microwave).
It seems far-fetched, doesn't it? Perhaps not … I suppose only time will tell.
Sign up for the Packaging Digest News & Insights newsletter.
You May Also Like
---