Who's Really Moving the Needle on Sustainability?
Who's Really Moving the Needle on Sustainability?
Actions speak louder than words. So let's look at recent sustainable packaging developments.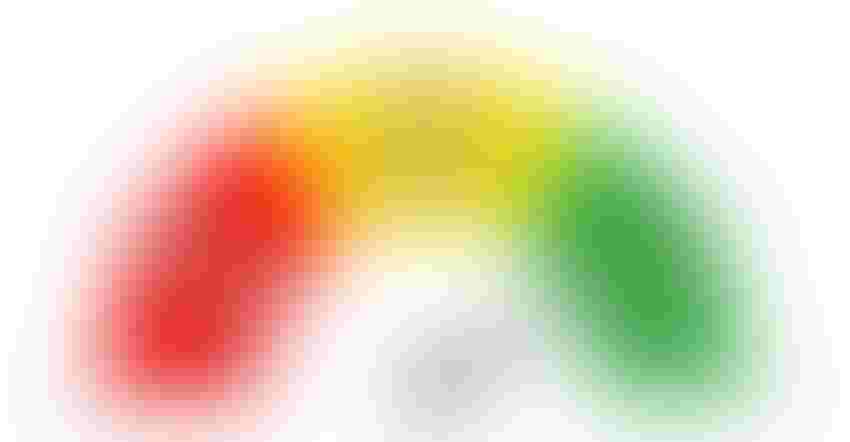 Image courtesy of Formatoriginal / Alamy Stock Vector
I've been researching the various impacts of packaging on the environment with the intention of shedding light on the truths and myths associated with this fraught topic. Here's a real-life example:
One of my colleagues ordered a 4-inch metal coffee spoon from Crate & Barrel. When a box arrived on her doorstep, she said, "What in the world did I order? This can't just be my coffee spoon!" But, no, inside the box was a smaller box and a mountain of bubble wrap. All for a 4-inch metal coffee spoon.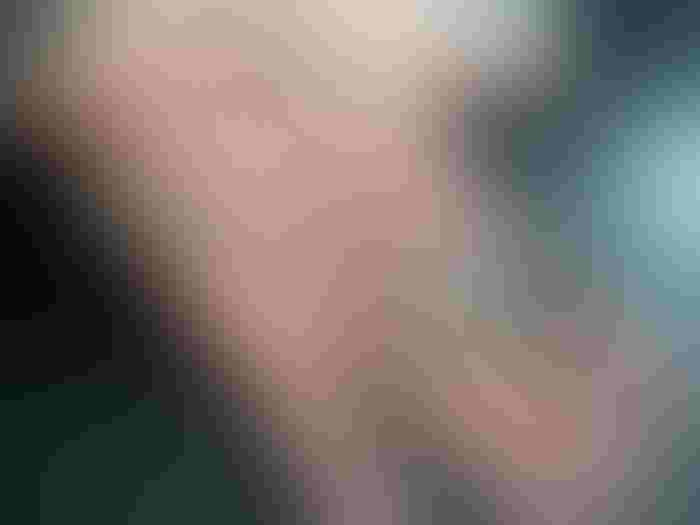 This story is indicative of all the good intentions put out there by the government, non-governmental organizations (NGOs), and industry regarding a circular economy. But execution is still greatly lacking. Surely the retailer knew how ridiculous the packaging was. But this example describes the disconnect between good intentions and reality. So, what else can be done to foster a better system?
As you may remember, we touched on the promises associated with a circular economy made within the UN resolution "End Plastic Pollution." The resolution looks to:
1. Eliminate all problematic and unnecessary plastic.
2. Innovate to ensure that the plastics we do need are reusable, recyclable, or compostable.
3. Circulate all plastic items we use to keep them out of the environment.
So, how is this working?
The circular economy considers every stage of a product's journey — before and after it reaches the customer. This approach is not only vital to slowing plastic pollution, but as a 2016 Pew study "Breaking the Plastic Wave" claims: "In a circular economy, upstream innovation is about tracing a problem back to its root cause and tackling it there. It means that rather than working out how to deal with a pile of waste, we prevent it from being created in the first place."
Compared with a "Business as Usual" approach, the Integrated System Change now being considered provides the strongest economic, social, and climate benefits. This circular economy is said to offer the potential to reduce the annual volume of plastics entering our oceans by 80%, generate savings of $200 billion per year, reduce greenhouse gas emissions by 25%, and create 700,000 net additional jobs by 2040.
However, as I said in my earlier piece, how these projected numbers were arrived at is still a mystery. And when we dig into the study findings, the obstacles to overcome on a global basis are significant. Can anybody say "war"? How about "inflation"? Supply chain disruption? In spite of all the best intentions, cultural and economic conflicts have the power to curtail efforts.
Let's take a look at just one of the findings in the study and then consider the implications.
One example in the Pew Research findings.
The Integrated System Change scenario is economically viable for governments and consumers, but a major redirection of capital investment is required — away from the production and conversion of virgin plastic, which are mature technologies perceived as "safe" investments, to the production of new delivery models, plastic substitutes, recycling facilities, and collection infrastructure, some of which are less mature technologies and perceived as riskier.
This shift will require government incentives and risk taking by industry and investors. The total global cost to governments of managing plastic waste in the Integrated System Change scenario between 2021 and 2040 is estimated to be US $600 billion, a reduction of $70 billion from the projected Business as Usual outlook.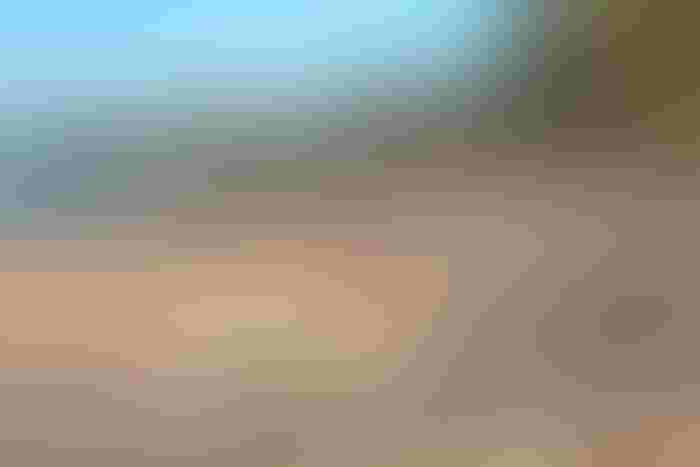 The Pew study also projects that the value of global investments in the plastics industry between 2021 and 2040 can be reduced from an estimated US $2.5 trillion to US $1.2 trillion. How will this occur? By a unified, global effort to adopt the Integrated System Change recommendations.
Reality check: How is that going to happen? Note that the shift references "total global cost to governments." Does this mean all countries worldwide? Will China and India sign on? How will this be enforced? What body will determine each individual nation's responsibilities and financial contributions? In an era of immense volatility — think supply chain disruption, increased spending on the tools of war, and climate initiatives that are far behind stated commitments — how much can we depend on these models? One has to ask, who is better to shoulder this burden, governments or business?
The question of taxing plastic.
This question came up in a recent Wired article that asks, "Should Governments Slap a Tax on Plastics?" After reviewing all the options, the reader is asked to consider a crucial point around a California ballot initiative that would pose such a tax. Here's the consensus: "California's ballot initiative is likely to result in brands switching to packaging made from glass, paper, and metals, which typically increase the weight of a package, resulting in more trucks on the road, more energy used in transport, and more waste." And don't get me started on fuel inflation.
So while government agencies continue to spin their wheels on sustainability legislation, the industry is moving ahead full steam with innovation. Let's take a look at a couple of star players.
Turning old plastic, new.
John Layman, head of material science at Procter & Gamble and chief technologist and founding inventor of PureCycle Technologies, developed a revolutionary process to remove color, odor, and contaminants from polypropylene plastic waste and transform it into a nearly virgin resin. This virgin resin is the basis of all polypropylene-based plastic products.
By doing so, PureCycle has been able to take these plastics out of the "make-take-dispose" linear economy and create a circular economy, where plastics can be repurposed over and over again. Sounds promising, right? The success of using polypropylene plastic is especially exciting, as it is the second most-used plastic in the world, with only 1% currently being recycled. The reusability aspect of this innovation is truly shape shifting.
Plastic-eating enzymes.
Another intriguing scientific discovery is the use of enzymes to literally eat away at polymer polyethylene terephthalate (also called PET) plastic, until it's a teeny tiny version of itself, ready to be repurposed into a different form of plastic. Talk about scaling up a solution to make it attainable on a global basis, this method could actually make it happen. This discovery is especially exciting, considering PET makes up roughly 12% of all global waste.
Here's a snapshot of how it works according to the research findings: "We demonstrate that untreated, post-consumer PET from 51 different thermoformed products can all be almost completely degraded in 1 week. FAST-PETase can also depolymerize untreated, amorphous portions of a commercial water bottle at 50°C. Collectively, the results demonstrate a viable route for enzymatic plastic recycling at the industrial scale."
Another source on this subject had this to say about FAST-PETase: "In some cases, these plastics can be fully broken down to monomers in as little as 24 hours." If this ever reaches industrial scale, it will be a game changer. At present, the innovators are in the process of applying for a patent. Stay tuned.
What's being commercialized now?
Let's continue with one of the chief villains: plastic PET bottles. Under the flag "American Beverage," Coca-Cola, PepsiCo, Keurig/Dr. Pepper, and The American Beverage Association have created an initiative called "Every Bottle Back." The brands are united with environmental NGOs such as World Wildlife Fund, The Recycling Partnership, and Closed Loop Partners to offer 100% recyclable bottles — along with the caps. This includes investments to improve vital infrastructure and ensure that all bottles and caps can be collected and remade into new — reusable — bottles. 
Coors replacing plastic rings with paperboard.
Coors Light is the first of the Coors Molson brands to ditch the plastic rings on six-packs and replace them with a cardboard holder. The company has pledged to replace all plastic rings with cardboard by 2025. Consumer research shows that 57% of US consumers report that "plastic-free packaging is important to their purchasing decisions." A key part of this story is the $85 million the brand is investing in new machinery to make the switch." This is business putting its money where its mouth is. Bravo
Reality Check: Paperboard is easily compostable if sorted and treated correctly. However, waxed and treated paperboard (the kind used in cereal and pizza boxes), can take up to 12 years to decompose. When you add up all the cereal and pizza boxes worldwide, that's quite an impact. Once again, the answer lies with infrastructure. Brands and packaging designers are well down the path to innovating new solutions. However, policy makers must collaborate to make recycling, composting, and reusability truly effective.
Costa Coffee.
Costa Coffee is one of the world's largest coffee companies. The brand operates more than 3,000 stores around the world and has pledged to amp up sustainability. It is offering discounts on reusable cups and the plan is to remove all plastic straws from cafes.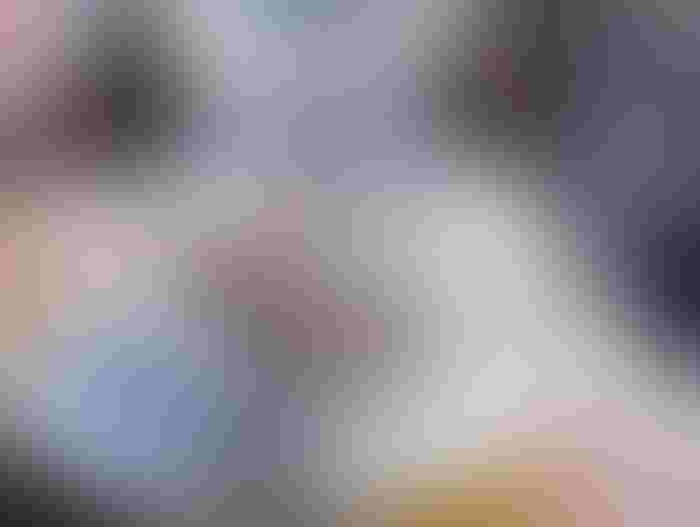 However, it is the decision to pay waste collectors £70 (British pounds) for every ton of used cups that is the game changer. By 2020, the company targeted half a billion recycled cups, the equivalent of its current annual sales in the UK.
The factories involved are bracing themselves for a seven-fold increase in work. This is, in my opinion, a worthy mission because the brand is looking, beyond just recycling with its infrastructure challenges, to make a significant investment in change.
US reality check.
Some states in the US are launching initiatives that would impel industry to share the cost of recycling. For instance, eight states — California, Connecticut, Delaware, Hawaii, Maine, New York, Oregon, and Vermont — have banned single-use plastic bags. Many more have preempted local bans, according to the National Conference of State Legislatures. This year Oregon followed Maine in adopting laws requiring producers of packaging materials, including plastics, to share in the costs of recycling programs — a common requirement in Europe. California and Colorado weren't far behind with their extended producer responsibility (EPR) laws.
Here's the thing. Demanding that packaging producers share in the cost of recycling sounds good. But you have to balance that with what's happening on the ground. In the US right now, inflation is at a 50-year high with no end in sight. That means the cost of food alone is putting unbearable pressure on working families. And food shortages are on the rise. We all know businesses add the price of production to their price of goods. So, if it's hard to feed a family now, how much harder will it be when the price of recycling is added to the mix. 
At the end of the day, no amount of finger pointing will solve this massive issue — every single person on this earth needs to do better.
Sign up for the Packaging Digest News & Insights newsletter.
You May Also Like
---