AI Grades Cleaners' Packaging Design Appeal for Consumers
AI Grades Cleaners' Packaging Design Appeal for Consumers
Artificial intelligence assesses the packaging design of 9 brands of refillable cleaners as seen by Amazon, Target, and Walmart shoppers.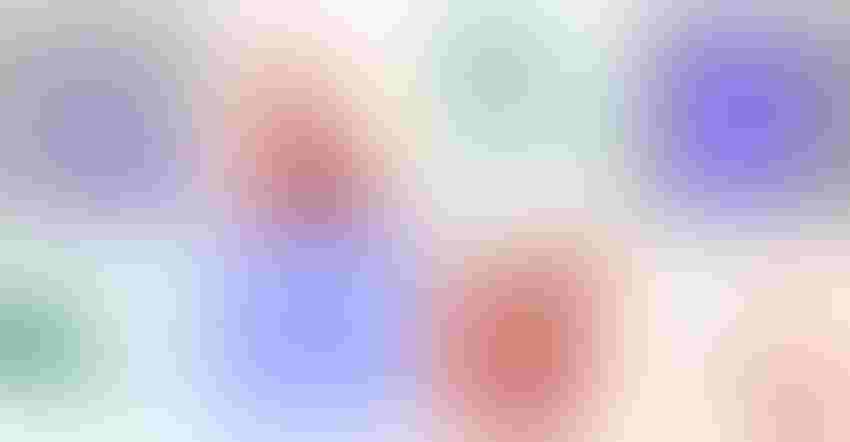 Where artificial intelligence shoppers look: Collage of AI-generated heat maps of online cleaning product images.
Vizit/Packaging Digest
Everything's gone virtual these days, from reality to shopping to meetings to trade shows to you-name-it.
And, as it turns out, that includes focus-group testing of packaging and packaging designs.
The Visual Brand Performance Platform from Vizit, "the world's first Visual Intelligence company," offers a revolutionary technology that helps global consumer brands drive higher sales by optimizing their visual content and designs. Packaging Digest reported on it in a February 2021 feature.  The Vizit technology thinks, acts, and learns like a consumer.
"Images are the most effective sales tool on the planet," said Jehan Hamedi, CEO of Vizit. "To win in our saturated digital visual-centered world, companies need to optimize their visual brand performance and harness the power of their imagery to drive commerce with online consumers."
In other words, how to get real-world shoppers looking at a digital online shelf to click on your product? Packaging's role remains the same crucial in this virtual environment, too, though online the only task is to draw and keep shoppers' attention.
Want to know how Walmart, Target, or Amazon shoppers think of your various packaging formats and design options? Want to know how your packaging stacks up against the competition? Vizit can conduct a virtual packaging design assessment for any demographic available and for different online retailers.
#3 Blueland again
We asked Vizit to conduct our custom study for plastic packaging. They did, providing the results and visual assets that center on brands of sustainably minded refillable, plastic-packaged cleaners. These included Blueland (above), a start-up cleaners brand featured in the Season 11 (2019) premiere episode of ABC's "Shark Tank." The brand did quite well in the program, landing a deal with Kevin O'Leary, aka Mr. Wonderful, who said "what Blueland has done within the first months of their business is undeniably impressive."
Blueland's proposition? "To reimagine household packaged goods to eliminate single-use plastic bottles from our everyday products."
Vizit conducted our AI assessment in these four stages:
Vizit analyzed Blueland's reusable, recyclable, eco-friendly cleaning products to determine their visual appeal with online shoppers.

Vizit compared Blueland product imagery to product imagery from top-selling cleaning brands online.

400 images were sourced from more than 30 brands and 50 household cleaning spray products to determine how Blueland's images ranked.

Vizit compared Blueland product imagery to a narrower set of eight popular "refillable" cleaning spray products.
As with Shark Tank, Blueland did well in this test, too: Analysis revealed — spoiler alert — that overall, Blueland DTC Cleaning Products outshone the competition.
But how did it and other brands perform when assessed by retailer?
You can view the results in the links below to a short slideshow of the Top 3 performers — and a laggard— among the nine cleaner brands analyzed in the links below. We even threw in a ringer or two; for example, how would Target shoppers feel about an Amazon Basics cleaner? Or how do millennial women feel about a particular Clorox cleaner?
Sign up for the Packaging Digest News & Insights newsletter.
You May Also Like
---